The Unconscious Body Image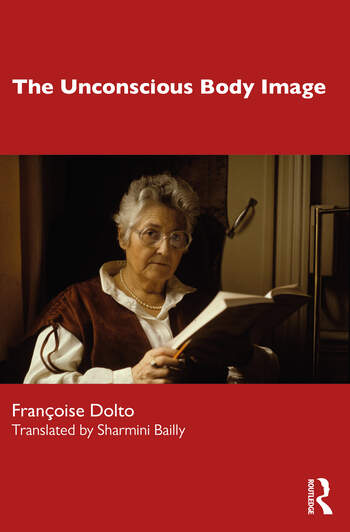 Book Details
Publisher : Routledge
Published : January 2023
Cover : Paperback
Pages : 252
Category :
Psychoanalysis
Catalogue No : 97036
ISBN 13 : 9781032320380
ISBN 10 : 1032320389
Also by Francoise Dolto
Also by Sharmini Bailly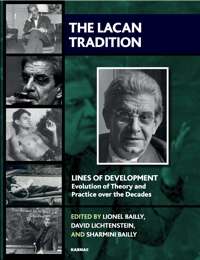 The Unconscious Body Image espouses a completely original view of the links between physical and psychic development, providing fresh insight into our understanding of psychosomatic symptoms and child development.
Françoise Dolto describes how unconsciously held mental images of the body and its functioning impact upon the subject's feelings and ideas of themself, and conversely how emotions and ideas impact upon the body's functioning by way of these unconscious images. The Unconscious Body Image also presents Dolto's view of the development of mind in relation to unconscious body images generated at each stage of development (oral, anal, genital, latency and puberty), and ideas about psychic castration at each developmental stage and children's socialisation, filling a significant gap in psychoanalytic understanding of the mental integration of social law.
This book will be a key text for psychoanalysts in practice and in training, particularly those working with children, psychoanalytic psychotherapists and psychodynamic practitioners in the social sciences, childcare and education.
About the Translator(s)
Sharmini Bailly is a psychoanalytic psychotherapist working in the NHS and in private practice in the UK, and a member of the British Psychotherapy Foundation. She worked for eighteen years in radio and television journalism and had extensive experience in producing and presenting international news, arts features and documentaries before turning to psychoanalysis. Her first psychoanalytic writing was her contribution to the 2009 book, Lacan: A Beginner's Guide.
More titles by Sharmini Bailly
Françoise Dolto began her career as a member of the International Psychoanalytical Association, was admired by Winnicott, close to Lacan, and influenced by Morgenstern. Her life witnessed an extraordinary evolution from the conservatism of her parents, through the Second World War, to the turbulence of Paris in the 1950s and 1960s. In the succeeding years, Dolto made a number of original contributions to the understanding of psychosis, neonatology, female sexuality, education, and religion. Although controversial, she was able to write both for the general public and for professional colleagues. In 1979, Dolto opened La Maison Verte as a specialist centre for the practical application of her theories. Similar centres have since been created around the world. Dolto continued to write and teach until her death in 1988.
You may also like