The Twin Enigma: An Exploration of Our Enduring Fascination with Twins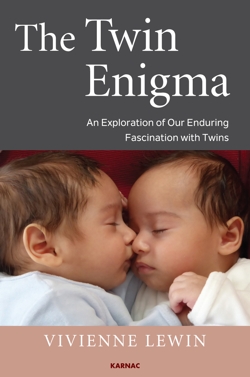 Book Details
Publisher : Routledge
Published : August 2016
Cover : Paperback
Pages : 202
Category :
Child and Adolescent Studies
Catalogue No : 38871
ISBN 13 : 9781782204770
ISBN 10 : 1782204776
Also by Vivienne Lewin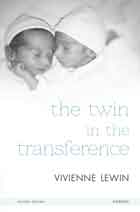 The book offers a unique in-depth understanding of the twin relationship, and the way in which twin development is affected by our attitudes to twins and our enduring fascination with them. It explores our historical fascination with this subject and the origins of this excitement, how our perceptions of twins reflect our own longing for a perfect soul-mate, and the effect this personal projection has on the development in twins. It is a book written with the general reader in mind rather than "experts".
Twins share a deep psychic bond that forms the core of their twinship, but they are never identical. Many factors will affect their development, including the early mutual resonances and sensate experiences between them, and parental and societal attitudes in raising them. I explore the internal dynamics of the twin relationship and the factors that crucially affect and shape it: the nature of the internal twin bond; the twins' relationships with mother and father and siblings, including their perceptions about the twin relationship; the twins perceptions of each other within the intricately bound twin relationship; each twin's perception of the other's relationship with mother and father; and the outside world with its expectations and strictures on twins. The importance of enabling twins to develop individually within the twin relationship rather than remain as a bound pair, is examined within the context of the factors that influence this development.
Both our unconscious perceptions about twins, and the way these perceptions affect our behaviour and attitudes towards the twins, will influence the individual development in twins and our treatment of twins in society. The way twins are used as a device in literature offers us a further opportunity to understand our own pre-conceptions about twins and doubles, and it affords confirmation of our understanding about twin relationships. The section on cultural practices looks at how the response to the birth of twins differs around the world according to the local myths, religious and the unconscious beliefs upon which they are based.
Reviews and Endorsements
'In this book, Vivienne Lewin unravels the multi-layered enigma of the twosome – society's fascination with twins, ascribed uncanny, sacred and magical qualities by the media, in literature, mythological legends, religious beliefs and cultural practices throughout the world. With detailed examples, the author proposes that idealisation of twinship reflects our ubiquitous unconscious longing for a perfect soulmate. She explores the evolution of this imaginary double in singletons as well as concretisation of this phantasy within families of real twins. Parents and therapists alike will benefit from this knowledgeable presentation of special developmental issues and inter-twin dynamics, denoting internal tensions between deep intimacy yet fierce rivalry, and forceful strategies as each twin struggles to carve out a sense of unique personal identity.'
- Professor Joan Raphael-Leff, PhD, psychoanalyst, transcultural psychologist, and Leader of the UCL/Anna Freud Centre Academic Faculty for Psychoanalytic Research

'This is a fascinating and erudite overview of the many facets of twinship, a book that is difficult to put down once started. It explains what it is about twins that makes those of us who are not a twin so fascinated with the idea of having a twin, and makes us want to read on. This is a must-read for twins, their families and their friends, and invaluable for those professionals involved in helping twins untangle the knots in their relationship. Once again we benefit from Vivienne Lewin's personal and professional experience of the twin situation and also from her wide-ranging research.'
- Audrey Sandbank, family psychotherapist for the Twins and Multiple Births Association and author of Twins and the Family and Twin and Triplet Psychology

'This beautiful book is not just for the specialist. It is for any thoughtful person who seeks to hold body and soul together at the edge of humanity. The author's clarity of language and clear organisation of a wide range of perspectives deserves tribute. History, literature, genetic endowment and development alongside religion, mythology, and cultural studies shape a wide and deep reading of how moving and poignant the human condition can be. This is a book not to be missed.'
- Richard Morgan-Jones, psychoanalytic psychotherapist and organisational consultant; author of The Body of the Organisation and its Health
About the Author(s)
Vivienne Lewin is a psychoanalytic psychotherapist. She trained at the London Centre for Psychotherapy (now the British Psychotherapy Foundation) and was a Training Therapist and Supervisor. She is a Fellow of the British Psychotherapy Foundation. She has retired from clinical practice, but continues to write and offers some clinical services – assessments, supervision, and consultations for twins and parents of twins.
You may also like