The Topological Transformation of Freud's Theory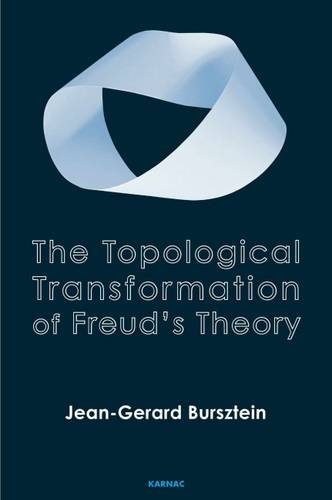 Book Details
Publisher : Routledge
Published : December 2015
Cover : Paperback
Pages : 138
Category :
Psychoanalysis
Category 2 :
Lacanian Psychoanalysis
Catalogue No : 36657
ISBN 13 : 9781782202578
ISBN 10 : 1782202579
In this book Jean-Gérard Bursztein presents his reading of psychoanalysis in the spirit of its founder Sigmund Freud, and explores the transformations of Freud's work by his followers. The author notes that some of these followers trimmed it down even to exclude the death drive, which was one of Freud's fundamental principles. Freud's theory has also been transformed by Lacan, who, in the mid-1950s embarked on a lifelong enterprise to recast it in a fruitful debate with the sciences and the humanities. Such a transformation brought by Lacan was (somewhat paradoxically) necessary to show the importance of Freud's findings for the understanding of subjectivity.
Reviews and Endorsements
'The unconscious, according to Freud, has a structure. One can conjecture as to the relation between this structure and the structure found in mathematics. One of the strongest hypotheses that one can make is that the two structures are homological – they say the same thing. How to give sense to this hypothesis then becomes a problem in the field of the formalisation of psychoanalysis – a field that Jean-Gérard Bursztein opens up in his work. Philosophical and scientific problems of the structure of mathematics had already been raised in the French tradition by Jean Cavaillès and Albert Lautman, and subsequently by Jean Toussaint Desanti. Bursztein draws on these French programmes for the foundations of mathematics, as he formulates his constructions within this important and developing field.'
- Bernard Burgoyne, author of Drawing the Soul: Schemas and Models in Psychoanalysis, and co-editor of The Klein–Lacan Dialogues
About the Author(s)
Jean-Gérard Bursztein is a psychoanalyst who practices and teaches in Paris. He has a PhD in philosophy and followed the teaching of Jean-Toussaint Desanti, a French philosopher of mathematics, and he continues to explore this field in studying the intrication of psychoanalysis and mathematics. He has published a number of books and articles based on his clinical practice, including Vers une mathématique de l'inconscient (2008); On the Difference between Psychoanalysis and Psychotherapy (2012); and Sur l'espace subjectif. Bursztein was also attached to the EPHE (Sorbonne). From his research he also published books on Yonah, Ecclesiastes, and a psychoanalytical commentary on the Hebrew Bible.
You may also like