The Psychosomatic Paradox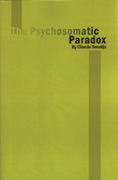 Book Details
Publisher : Free Association Books
Published : January 2005
Cover : Paperback
Category :
Psychoanalysis
Catalogue No : 22354
ISBN 13 : 9781853437540
ISBN 10 : 1853437549
In this book the author explores a particular mode of mental functioning expressed through a series of clinical symptoms and highlighted by contemporary psychosomatic research. Smadja's concept, a true clinical and conceptual invention in the field of psychopathology, has evolved from work originally carried out by Pierre Marty, Michel de M'Uzan, Christian David and Michel Fain, pioneers of the psychoanalytic approach to subjects with somatic illnesses.
Reviews and Endorsements
Marty, de M'Uzan, David and Fain, internationally known as the 'psychosomaticists of the Ecole de Paris', have contributed extensively to our understanding of the relations between the life of the psyche and the working of somatic disease. Using his own clinical experiences as a psychoanalyst and psychosomaticist, the author significantly extends the study of 'operational states' and their metapsychological implications. His reasoning leads him to underscore the importance of the psychical terrain 'beyond the pleasure principle', governed by the sign of the death instinct, source of those mechanisms which lead to distortion of the individual's development and instinctual life.

You may also like