The Prenatal Theme in Psychotherapy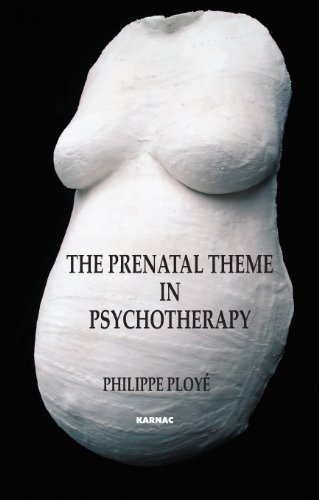 Book Details
Publisher : Routledge
Published : 2006
Cover : Paperback
Category :
Child and Adolescent Studies
Catalogue No : 22702
ISBN 13 : 9781855753648
ISBN 10 : 1855753642
This book is an attempt to examine whether patients in analysis or therapy can sometimes be said to form a kind of transference that not only operates at a prenatal level but can also lend itself to interpretation just like any other postnatal level of transference.

Philippe Ployé considers whether the prenatal condition, usually conceived from a psychological point of view as one of objectless, pre-ambivalent fusion with the mother, would be capable of being relived and reenacted later in the form of a object-directed, aggressive, as well as libidinal, "foetal" form of relatedness to the therapist.

The author looks at how this information might be best used in clinical practice, and the difficulty of communicating these "findings" to patients in a way that helps them by meaning something to them. He also looks at the question of whether the countertransference, too, can sometimes be seen to operate at pre/or perinatal level. There are also chapters on the possible role of the placenta in ego development and placenta symbolism, and a review of some of the literature concerning the pretnatal stage.
Reviews and Endorsements
'Dr Ployé meticulously describes the prenatal mode of operating, characterized by extreme dependency on the analyst and intense passivity. The patient withdraws inside his or her mental cocoon and expects the analyst to function as an idealized placenta or umbilical cord would, by providing everything effortlessly and without having to scream, struggle, or ask.... Dr Ployé's description of the prenatal state of mind is both convincing and illuminating and can alert all of us to the functioning of this particular mode.... [He also] examines the thinking of all his predecessors and contemporaries who have talked about foetal life. In addition to further enriching his description of the foetal mode of mental functioning, this detailed review certainly has historical value.'
- Alessandra Piontelli, From the Foreword
About the Author(s)
Philippe Ployé (1916-2005) was educated in the French Lycées of Toulon and Cherbourg. His main psychotherapy experience was gained at the Cassel Hospital, Richmond (1948-1981), and also at the Youth Custody Centre, Feltham (1988-1997). He has previously published various papers in journals.
You may also like