The Political Self: Understanding the Social Context for Mental Illness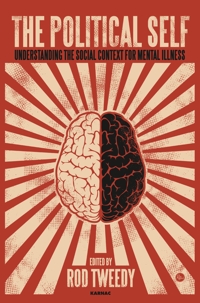 Also by Rod Tweedy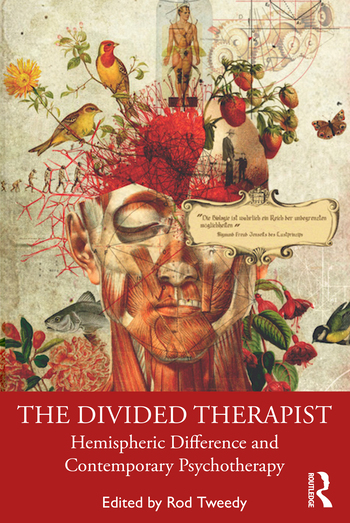 This book explores how our social and economic contexts profoundly affect our mental health and wellbeing, and how modern neuroscientific and psychodynamic research can both contribute to and enrich our understanding of these wider discussions. It therefore looks both inside and outside - indeed one of the main themes of The Political Self is that the conceptually discrete categories of 'inner' and 'outer' in reality constantly interact, shape, and inform each other. Severing these two worlds, it suggests, has led both to a devitalised and dissociated form of politics, and to a disengaged and disempowering form of therapy and analysis.
With contributions by: Joel Bakan, John Beveridge, Nick Duffell, Sue Gerhardt, Dave Grossman, James Hillman, Joel Kovel, Iain McGilchrist, Jonathan Rowson, David Smail, Nick Totton, and Michael Ventura
Reviews and Endorsements
'Vital, informed, and inspiring.'
- Andrew Samuels, psychotherapist, Professor of Analytical Psychology at the University of Essex, and author of A New Therapy for Politics?

'With compelling contributions from leading authors, this book focuses on the intertwining of social and mental disorders with advanced neurobiological knowledge. It is an important book offering psychotherapists new concepts and technical considerations applicable to the times in which we are living.'
- Vamik D. Volkan, Emeritus Professor of Psychiatry at the University of Virginia, President of the International Dialogue Initiative, former President of the International Society of Political Psychology, and author of Psychoanalysis, International Relations, and Diplomacy: A Sourcebook on Large-Group Psychology

'Rod Tweedy has edited an excellent book that brings together some of our best analysts and academics who are integrating the profound insights of psychoanalysis with the social and economic malaise of our times. We can no longer aim to treat the individual alone when the social fabric they are living in requires our attention. He is to be admired for helping analysts see outside their consulting rooms which otherwise can become a psychic retreat.'
- David Morgan, consultant psychotherapist, psychoanalyst with the British Psychoanalytic Society, and author of Lectures on Violence, Perversion and Delinquency

'This is a compelling compilation of arguments by an impressive range of authors for why we need to understand people and their psychological distress in an essentially social context. Echoing the incisive analysis of the late great David Smail, a series of well-respected authors show how, although well-intentioned, psychotherapy can divert us from questioning the social basis of our distress and hence of finding healthier ways of living. From pornography and violence to how we love and bring up our children, the book's authors show how understanding our social relationships is key to comprehending and healing our individual psychopathologies. Our emotional distress is not primarily personal failure but a consequence of commodification, and our inability to perceive or challenge the political and social interests that shape us psychologically. The analysis is relentless and convincing and pulls together a critique that should underpin the training and practice of all of us who try to work therapeutically with unhappy people.'
- Susan Llewelyn, Emeritus Fellow at Harris Manchester College, Oxford; Professor of Clinical Psychology at the University of Oxford; and co-editor of What is Clinical Psychology?>

'This book is a live contribution to "the dialectical mode of resistance", a compelling stimulus to thought'
- Robert Snell, BJP

'An important reminder of therapy's role – to disturb, to reflect, to open up and to connect'
- Els van Ooijen, Psychotherapy and Politics International

'I was awe-inspired by the intellect and passion contained within the covers of The Political Self'
- Gina Sweeting, Transformations: The Journal for Psychotherapists and Counsellors for Social Responsibility

'The appearance of the Karnac collection The Political Self, edited by Rod Tweedy, is a welcome arrival'
- Matthew Oyer, DIVISION/Review
About the Editor(s)
Rod Tweedy is the editor for Karnac Books and the author of The God of the Left Hemisphere: Blake, Bolte Taylor and the Myth of Creation, a study of William Blake's works in the light of contemporary neuroscience. He has written a number of articles on the relationship between analysis and creativity, bihemispheric lateralization, Romanticism and popular culture, and the social and environmental contexts for individual distress. He is an active supporter of Veterans for Peace UK and the user-led mental health organisation, Mental Fight Club.
You may also like