The New Psychology of Money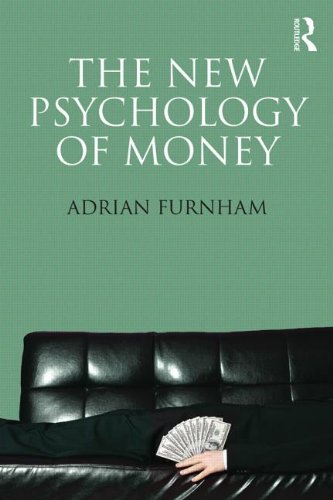 Book Details
Publisher : Routledge
Published : 2014
Cover : Paperback
Pages : 344
Category :
Clinical Psychology
Catalogue No : 35202
ISBN 13 : 9781848721791
ISBN 10 : 184872179X
Also by Adrian Furnham
An accessible and engrossing analysis of our psychological relationship to money in all its forms. Comprehensive and insightful, Adrian Furnham explores the role that money plays in a range of contexts, from the family to the high street, and asks whether the relationship is always a healthy one. Discussing how money influences what we think, what we say, and how we behave in a range of situations, the book places the dynamics of high finance and credit card culture in context with traditional attitudes towards wealth across a range of cultures, as well as how the concept of money has developed historically.
The book is split into four sections:
* Understanding Money - What are our attitudes to money, and how does nationality, history and religion mediate those attitudes?
* Money in the Home - How do we grow up with money, and what role does it play within the family? What role does gender play, and can we lose control in dealing with money?
* Money at Work - Are we really motivated by money at work? And what methods do retailers use to persuade us to part with our money?
* Money in Everyday Life - How do we balance the need to create more money for ourselves through investments with the desire to make charitable contributions, or give money to friends and family? How has the e-revolution changed our relationship to money?
Radically updated from its original publication in 1998, The New Psychology of Money is a timely and fascinating book on the psychological impact of an aspect of daily life we generally take for granted. It will be of interest to all students of psychology, economics and business and management, but also anyone who takes an interest in the world around them.
You may also like