The Myth of Normal: Trauma, Illness & Healing in a Toxic Culture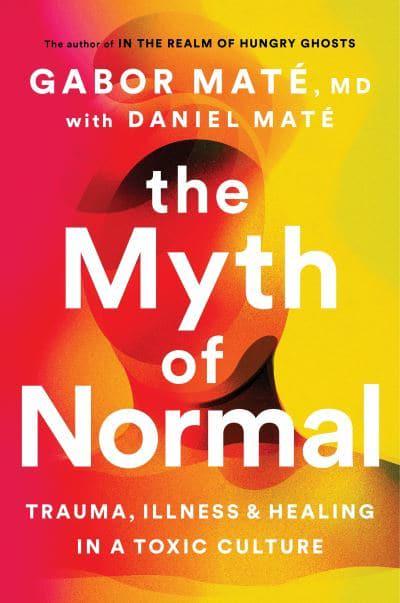 Book Details
Publisher : Vermilion
Published : November 2022
Cover : Hardback
Pages : 576
Category :
Popular Psychology
Category 2 :
Trauma and Violence
Catalogue No : 96859
ISBN 13 : 9781785042713
ISBN 10 : 9781785042
Also by Gabor Mate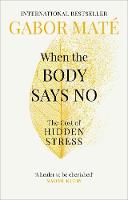 'It all starts with waking up... to what our bodies are expressing and our minds are suppressing'
Western countries invest billions in healthcare, yet mental illness and chronic diseases are on a seemingly unstoppable rise. Nearly 70% of Americans are now on prescription drugs. So what is 'normal' when it comes to health?
Over four decades of clinical experience, renowned physician and addiction expert Dr Gabor Mate has seen how health systems neglect the role that trauma exerts on our bodies and our minds. Medicine often fails to treat the whole person, ignoring how today's culture stresses our bodies, burdens our immune systems and undermines emotional balance.
Now, in his most ambitious and urgent book yet, Dr Mate connects the dots between our personal suffering and the pressures of modern-day living - with disease as a natural reflection of a life spent growing further and further apart from our true selves. But, with deep compassion, he also shows us a pathway to health and healing.
Filled with stories of people in the grip of illness or in the triumphant wake of recovery, this life-affirming book, co-written with his son Daniel, proves true health is possible - if we are willing to reconnect with each other and our authentic selves.
Reviews and Endorsements
"Gabor Mate takes us on an epic journey of discovery about how our emotional well-being, and our social connectivity (in short: how we live), is intimately intertwined with health, disease and addictions ... This riveting and beautifully written tale has profound implications for all of our lives, including the practice of medicine and mental health" - Bessel van der Kolk, author of The Body Keeps the Score

"Wise, sophisticated, rigorous and creative: an intellectual and compassionate investigation of who we are and who we may become" - Tara Westover, author of Educated

"A book literally everyone will be enriched by - a wise, profound and healing work that is the culmination of Dr Mate's many years of deep and painfully accumulated wisdom" - Johann Hari, author of Stolen Focus

"An astonishing achievement, epic in scope and yet profoundly down-to-earth and practical. I will read this book again and again" - V (formerly Eve Ensler), author of The Vagina Monologues

"Brilliant, compelling and groundbreaking. Gabor Mate offers us a way to bring clear seeing and a greatness of heart to the crisis of our times" - Tara Brach, author of Radical Compassion

"A book in which readers can seek refuge and solace during moments of profound personal and social crisis" - Esther Perel, psychotherapist and author of Mating in Captivity

"Gabor Mate's connections - between the intensely personal and the global, the spiritual and the medical, the psychological and the political - are bold, wise and deeply moral. He is a healer to be cherished" - Naomi Klein, author of No Logo and The Shock Doctrine

"A compelling book that will challenge your views and help lift the veil of illusion to what is truly happening in your mind and in your body" - Sharon Salzberg, author of Lovingkindness and Real Happiness

"Gripping ... a powerful call for change in how we live with, love, understand, treat, and think about each other" Rebecca Solnit, author of Men Explaining Everything To Me
About the Author(s)
Gabor Mate is a retired physician, bestselling author and renowned speaker, highly sought after for his expertise on addiction, trauma, stress and childhood development. He has written four bestselling books published in nearly thirty languages, including the award-winning In the Realm of Hungry Ghosts: Close Encounters with Addiction. He has been awarded the Order of Canada (his country's equivalent of the MBE) and the Civic Merit Award from his hometown, Vancouver, for his ground-breaking medical work and writing.
You may also like