The Life of Things: Therapy and the Soul of the World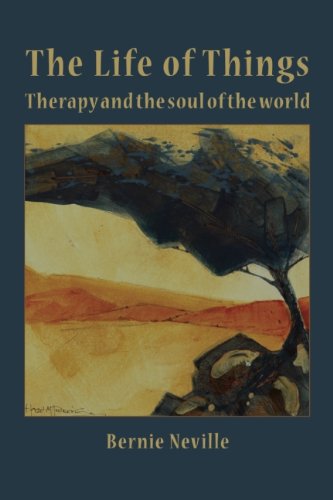 Book Details
Publisher : PCCS Books
Published : 2012
Cover : Paperback
Pages : 203
Category :
Individual Psychotherapy
Category 2 :
Counselling
Catalogue No : 33931
ISBN 13 : 9781906254469
ISBN 10 : 9781906254
Also by Bernie Neville

What would psychology look like if we took the planet seriously? Ecopsychologists are, on the whole, more interested in our relations with the earth than our relations with each other. They find little inspiration in conventional psychology, and generally have little to say about individual counselling and psychotherapy, finding it at best irrelevant and at worst a wasteful indulgence in a situation which demands a focus on stopping the damage we are doing to the earth. Meanwhile, counsellors continue to work as though counselling is essentially an exercise carried out in private between two individuals, irrespective of our place in the wider ecosystem.
These two points of view rarely meet in discussions of the human predicament, but they are brought together lucidly and coherently in The Life of Things. Bernie Neville takes both personal counselling and the planet seriously. He gets his inspiration from philosophers and psychologists who have puzzled over our relationship to the planet and each other. Arne Naess, Alfred North Whitehead, Jean Gebser, Carl Rogers and Carl Jung have had a significant influence on his thinking. These five thinkers all have enthusiastic followers, but rarely do they talk to each other. The Life of Things may be unique in fitting all five between the same covers. It is unique also in its achievement of dealing with these rich, diverse and complex ideas with eloquence and clarity.
About the Author(s)
Bernie Neville is Associate Professor of Education at La Trobe University. He has taught, researched, written and consulted widely on educational practice, communication and organizational change for over 30 years. Neville's Educating Psyche, a companion volume to Olympus Inc., has received extensive praise from educators and critics.
You may also like