The Law of Kinship: Anthropology, Psychoanalysis, and the Family in France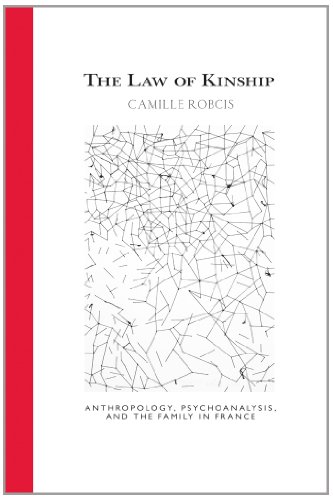 Book Details
Publisher : Cornell U.P.
Published : 2013
Cover : Paperback
Pages : 208
Category :
Lacanian Psychoanalysis
Catalogue No : 34820
ISBN 13 : 9780801478772
ISBN 10 : 0801478774
In France as elsewhere in recent years, legislative debates over single-parent households, same-sex unions, new reproductive technologies, transsexuality, and other challenges to long-held assumptions about the structure of family and kinship relations have been deeply divisive. What strikes many as uniquely French, however, is the extent to which many of these discussions—whether in legislative chambers, courtrooms, or the mass media—have been conducted in the frequently abstract vocabularies of anthropology and psychoanalysis.
In this highly original book, Camille Robcis seeks to explain why and how academic discourses on kinship have intersected and overlapped with political debates on the family—and on the nature of French republicanism itself. She focuses on the theories of Claude Levi-Strauss and Jacques Lacan, both of whom highlighted the interdependence of the sexual and the social by positing a direct correlation between kinship and socialization. Robcis traces how their ideas gained recognition not only from French social scientists but also from legislators and politicians who relied on some of the most obscure and difficult concepts of structuralism to enact a series of laws concerning the family.
Levi-Strauss and Lacan constructed the heterosexual family as a universal trope for social and psychic integration, and this understanding of the family at the root of intersubjectivity coincided with the role that the family has played in modern French law and public policy. The Law of Kinship contributes to larger conversations about the particularities of French political culture, the nature of sexual difference, and the problem of reading and interpretation in intellectual history.
You may also like