The Interactive World of Severe Mental Illness: Case Studies of the U.S. Mental Health System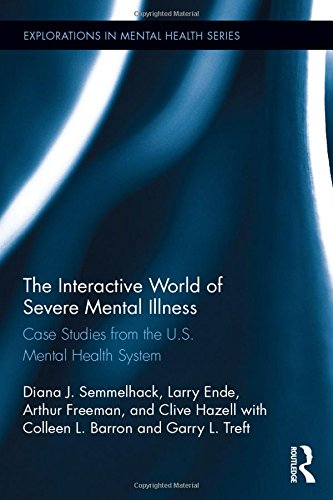 Book Details
Publisher : Routledge
Published : 2015
Cover : Hardback
Pages : 216
Category :
Individual Psychotherapy
Catalogue No : 37501
ISBN 13 : 9780415743013
ISBN 10 : 041574301X
Also by Arthur Freeman
Also by Diana Semmelhack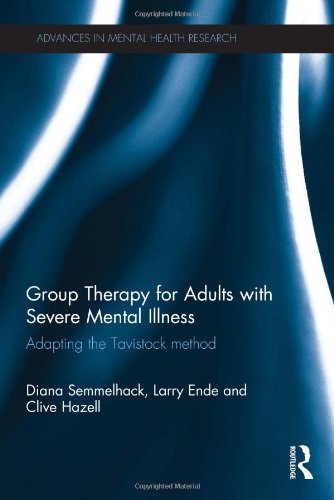 In our society, medication is often seen as the treatment for severe mental illness, with psychotherapy a secondary treatment. However, quality social interaction may be as important for the recovery of those with severe mental illness as are treatments. This volume makes this point while describing the emotionally moving lives of eight individuals with severe mental illness as they exist in the U.S. mental health system. Offering social and psychological insight into their experiences, these stories demonstrate how patients can create meaningful lives in the face of great difficulties.
Based on in-depth interviews with clients with severe mental illness, this volume explores which structures of interaction encourage growth for people with severe mental illness, and which trigger psychological damage. It considers the clients' relationships with friends, family, peers, spouses, lovers, co-workers, mental health professionals, institutions, the community, and the society as a whole. It focuses specifically on how structures of social interaction can promote or harm psychological growth, and how interaction dynamics affect the psychological well-being of individuals with severe mental illness.
About the Author(s)
Arthur Freeman, EdD, ABPP, is Professor of Behavioral Medicine at Midwestern University, where he is Executive Director of the Clinical Psychology Programs at both the Downers Grove, Illinois, and Glendale, Arizona, campuses. He is a past president of the Association for Behavioral and Cognitive Therapies and the International Association for Cognitive Psychotherapy and a Distinguished Founding Fellow of the ACT. With over 100 chapters and articles, his work has been translated into 20 languages and he has lectured in 45 countries. Dr. Freeman's research and clinical interests include marital and family therapy, and cognitive-behavioral treatment of depression, anxiety, and personality disorders.
Clive Hazell attended the Gilberd School, Colchester, England, and received a BA in Geography from Reading University, Berkshire and a Masters in Geography from Northwestern University, Evanston, Illinois. He worked on projects aimed at bringing about school change at the Institute for Juvenile Research, Chicago. These were funded by the U.S. Ofice of Education and the Ford Foundation. He graduated with a doctoral degree in Counseling Psychology from Northwestern University in 1982 and has had a private practice in Chicago since that date. He has attended and consulted at Tavistock groups since 1978 and has published several books and papers on this and other topics. Recent books address the therapeutic impact of Tavistock groups with patients carrying diagnoses of severe mental illness.
You may also like