The Hoarding Impulse: Suffocation of the Soul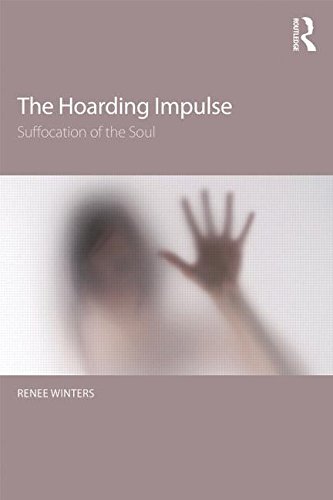 Book Details
Publisher : Routledge
Published : 2015
Cover : Paperback
Pages : 146
Category :
Jung and Analytical Psychology
Catalogue No : 37690
ISBN 13 : 9781138839014
ISBN 10 : 1138839019
There has been an increased awareness of hoarding in recent years, but clinical treatments aimed at helping people with this condition often have low success rates. In The Hoarding Impulse Renee Winters explores how depth psychology can enrich current conceptual models and treatment standards for compulsive hoarding. The book presents case studies of prominent sufferers including Edie and Edith Beale, the Collyer Brothers, and Andy Warhol and explores common themes of loss, shame and object clusters.
Winters sets out to provide a clear understanding of a hoarder's lived experiences and their core schemas of value, worth and personal identity, revealing a direct connection to excessive acquisition of objects. She illuminates the process of how objects can come to possess a hoarder and become not only their main source of happiness but also part of their identity and in doing so puts forward a new treatment plan based on providing a deeper understanding of and potent treatment approach to what is a core issue for hoarding individuals: the wounding of the soul. This new perspective to treating individuals who hoard helps them in the long term understand their processes, value system, and struggles with negative interpersonal relationships.
Providing a fascinating insight into the psyche of people who struggle with hoarding, this book will be essential reading for depth psychologists, Jungian psychotherapists, psychiatrists, social workers, students of analytical psychology and anyone interested in understanding the dynamics of this complex condition.
You may also like