The Group as an Object of Desire: Exploring Sexuality in Group Therapy
Book Details
Publisher : Routledge
Published : January 2006
Cover : Paperback
Category :
Group Psychotherapy
Catalogue No : 89614
ISBN 13 : 9781583918722
ISBN 10 : 1583918728
Also by Morris Nitsun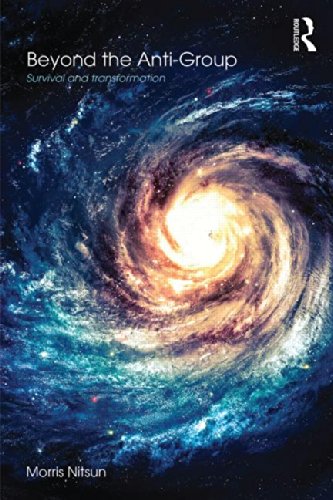 Why do people find it so difficult to talk openly about sex? In this original and ground-breaking book, Morris Nitsun argues that desire and sexuality are key components of human experience that have been marginalized in the group psychotherapy literature. Drawing on theory from psychoanalysis, developmental psychology and sociology, while keeping the group firmly in focus, he creates a picture of the potential in group therapy for the most intimate narrative, and highlights current concerns about sexual identity, boundary transgression and what constitutes effective psychotherapy.
Reviews and Endorsements
Detailed clinical illustrations cover areas such as:
* The erotic connection
* The dissociation of desire
* The group as witness
* Erotic transference and counter-transference

Psychotherapists and all those interested in sexual development and diversity will value the challenging approach to sexuality this book offers.

Contents:
Preface. Introduction. Part I: The Wider Discourse. Discourses of Desire. Sexual Development. Sex and Psychoanalysis. Sex and Politics. Part II: The Group Discourse. Sex in Group Psychotherapy - A Review. Desire in Group Analysis. A Group Psychotherapy Perspective of Sexuality. Part III: The Clinical Discourse. Introduction to Part III. The Erotic Connection. The Theme of Incest. Dissociated Desire. The Group as Witness. Sexual Pairing. Erotic Transference and Counter-Transference. Homosexuality in the Group. Part IV: The Linked Discourse. The Therapist, Overview - Linking Theory and Practice.

Author Biography:
Morris Nitsun is a consultant clinical psychologist in Camden & Islington Mental Health Trust. He is also a training analyst at the Institute of Group Analysis and works privately at the Group Analytic Practice. He is author of 'The Anti-Group: Destructive forces in the group and their creative potential'
About the Author(s)
Morris Nitsun is a consultant psychologist for the Camden and Islington NHS Foundation Trust, a psychotherapist at the Fitzrovia Group Analytic Practice, a training analyst at the Institute of Group Analysis and the convenor of the Diploma in Innovative Group Interventions at the Anna Freud Clinic. His books include The Group as an Object of Desire and Beyond the Anti-Group: Survival and transformation.
You may also like