The Future of Psychoanalysis (Hardback)

Book Details
Publisher : State University of New York Press
Published : January 2007
Cover : Hardback
Category :
Psychoanalysis
Catalogue No : 24571
ISBN 13 : 9780791468951
ISBN 10 : 079146895X
Also by Richard D. Chessick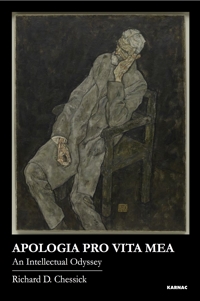 See catalogue number 26856 for the paperback edition. "The Future of Psychoanalysis" explores the contemporary problem of multiple theories of psychoanalysis and argues for a return to a more classical position based on Freud's work. Using his training in psychiatry, psychoanalysis, and philosophy, Richard D. Chessick examines the special combination of hermeneutics and natural science that characterizes Freud's psychoanalysis, and investigates what goes on in the mind of the psychoanalyst during the psychoanalytic process. He maintains that while relativistic and intersubjective theories of psychoanalysis have value, they have gone too far and generated a plurality of theories removed from Freud, which has led to chaos in the field. "The Future of Psychoanalysis" challenges these trends and places this debate in the context of current mind/brain controversies and unresolved questions about human nature.
Reviews and Endorsements
Offering a cogent plea for a return to Freud, Chessick envisions the future of psychoanalysis as resting on the consilience between psychoanalysis as a behavioral science and as a philosophical inquiry into the ethical, aesthetic, and humanistic commitments that define culture and psychological life. This is an evocative anticipation of how psychology and philosophy share an intimate concern for the future of humanity. - Jon Mills, editor of "Rereading Freud: Psychoanalysis through Philosophy"

Table Of Contents

Preface
Acknowledgments
1. What Is Psychoanalysis?
2. Psychoanalysis as Science and Art
3. The Psychoanalyst as Translator
4. The Continental Contribution to Modern Psychoanalysis
5. The Secret Life of the Psychoanalyst
6. What Can Modern Psychoanalysts Learn from a Medieval Psychoanalysis?
7. Freud's Great Discovery
8. The Effect on Countertransference of the Collapse of Civilization
9. The Contemporary Failure of Nerve and the Crisis in Psychoanalysis
10. Psychoanalysis at the End of the Third Millennium: A Fantasy
11. What Constitutes Progress in Psychoanalysis?
12. Understanding the Human Mind in the Contemporary World
Notes
References
Index

Richard D. Chessick is Professor of Psychiatry and Behavioral Sciences at Northwestern University, Training and Supervising Psychoanalyst Emeritus at the Center for Psychoanalytic Study in Chicago, and Senior Attending Psychiatrist Emeritus at Evanston Hospital in Evanston, Illinois. He is also a Fellow of the American Academy of Psychoanalysis and Dynamic Psychiatry, and a Distinguished Life Fellow of the American Psychiatric Association. He is the author of many books, including "Freud Teaches Psychotherapy", "Emotional Illness and Creativity: A Psychoanalytic and Phenomenologic Study" and "Psychoanalytic Clinical Practice".

About the Author(s)
Richard D. Chessick is Emeritus Professor of Psychiatry and Behavioural Sciences, Fineberg School of Medicine, Northwestern University; an Emeritus Training and Supervising Psychoanalyst, Center for Psychoanalytic Study in Chicago; Psychoanalytic Fellow, American Academy of Psychodynamic Psychiatry and Psychoanalysis; Distinguished Life Fellow, American Psychiatric Association; Corresponding Member, German Psychoanalytic Society (DPG); Emeritus Senior Attending Psychiatrist, Evanston Hospital, Evanston, IL; former Adjunct Professor of Philosophy, Loyola University of Chicago; Life Fellow, American Orthopsychiatric Association; and Fellow of the Academy of Psychosomatic Medicine and of the American Society for Adolescent Psychiatry.
You may also like