The Four Fundamental Concepts of Psycho-Analysis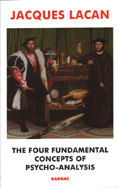 Book Details
Publisher : Routledge
Published : 2004
Cover : Paperback
Pages : 304
Category :
Lacanian Psychoanalysis
Catalogue No : 19584
ISBN 13 : 9781855753570
ISBN 10 : 185575357X
Also by Jacques Lacan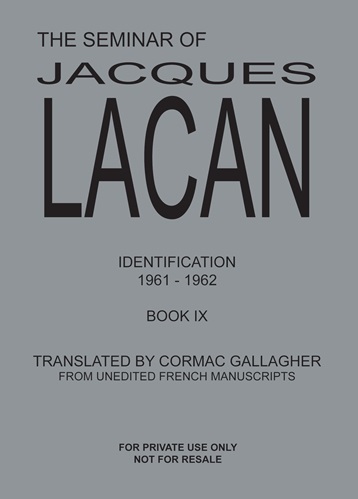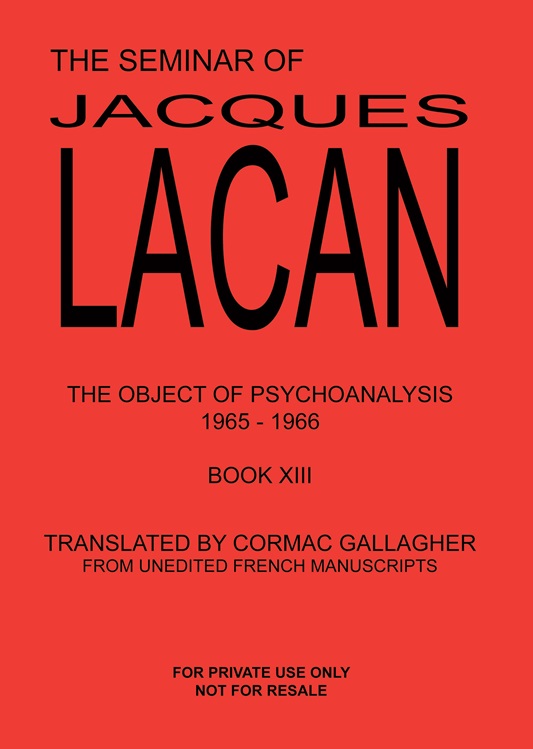 Dr Lacan's writings, and especially the seminars for which he has become famous, have provoked intense controversies in French analytic circles, requiring as they do a radical reappraisal of the legacy bequeathed by Freud. This volume is based on a year's seminar, which is of particular importance because he was addressing a larger, less specialist audience than ever before, amongst whom he could not assume familiarity with his work. For his listeners then, and for his readers now, he wanted "to introduce a certain coherence into the major concepts on which psycho-analysis is based", namely the unconscious, repetition, the transference and the drive.

In re-defining these four concepts he explores the question that, as he puts it, moves from "Is psycho-analysis a science?" to "What is a science that includes psycho-analysis?" Dr Lacan argues in particular that there is a structural affinity between psycho-analysis, construed as the science of the unconscious, and language - the science of linguistics being one of the significant discoveries of our time. He also discusses the relation of psycho-analysis to religion, and reveals his particular stance on a wide range of topics, such as sexuality and death, love and libido, alienation, interpretation, repression and desire.

This book constitutes the essence of Dr Lacan's sensibility. There is no clearer statement of the ideas and issues which have aroused such passionate reactions in France, and which can now gain the hearing they deserve in the English-speaking world.
About the Author(s)
Jacques Lacan (1901-1981) came to psychoanalysis by way of medicine and psychiatry. In 1951 he turned his attention to the training of analysts, and this was one of the issues which led him and his circle to part company with the Société Psychanalytique de Paris. He became, in 1953, the first President of a new group, the Société Française de Psychanalyse, whose declared aim was a return to the true teaching of Freud. Eleven years later the Société Française was dissolved and, under Lacan's direction, gave birth to the École Freudienne de Paris. Jacques Lacan was a practising psychoanalyst and teacher up until his death in 1981.
You may also like