The Ethics of Lacanian Psychoanalysis: A Conversation about Living in Joy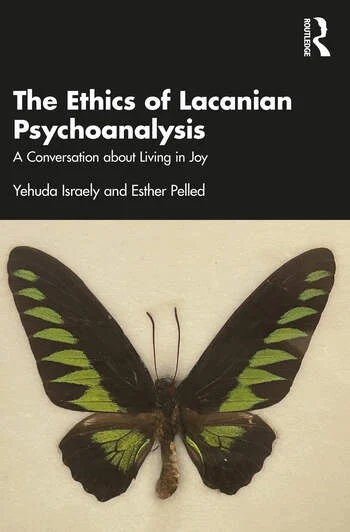 Book Details
Publisher : Routledge
Published : April 2023
Cover : Paperback
Pages : 156
Category :
Lacanian Psychoanalysis
Catalogue No : 97209
ISBN 13 : 9781032378916
ISBN 10 : 1032378913
Also by Yehuda Israely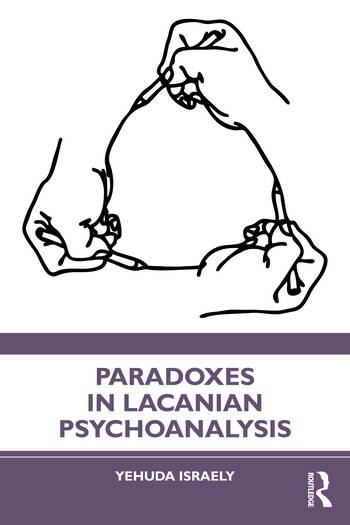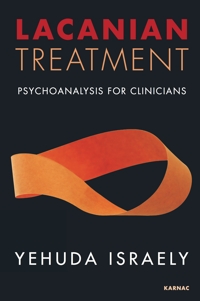 The Ethics of Lacanian Psychoanalysis observes different aspects of life – childhood, romantic love, sex, death, and human suffering – through a Lacanian lens, with a glance toward a Buddhist point of view.
Combining Lacanian psychoanalysis with insight from Freud, Bion, and the Zen masters, this book suggests finding ways to suffer less and cultivate a passion for life. Yehuda Israely and Esther Pelled consider the ethics in the light of which people live, and the questions pertinent to this choice. What kind of person do you want to be? What desire will you choose your life to be led by? How will you deal with separations, relationships, and cravings that you cannot control? This book raises these questions and proposes possible answers through an accessible, conversational format.
The Ethics of Lacanian Psychoanalysis will be of interest to psychoanalysts in practice and in training as well as readers looking to learn more about applying Lacanian ideas to everyday life.
Reviews and Endorsements
'There have been very few books that I sent so many quotes from to close people (especially my spouse). For example, this one: "Being a mother is the most ungrateful role. The better you do it the more redundant you become." Or this: "When the father loves the children, he teaches them to love themselves. When he loves their mother, he teaches them to love, period." And there is more.
This book definitely fulfills its authors' declaration from the first page: to help readers "live better with themselves and their environment. Israely and Pelled highlight phenomena from daily life with the powerful floodlight of Lacanian Psychoanalysis. It's the type of book you will go back to again and again as new events unfold in your life, like a quiet dependable friend.'
Itai Ziv – Yediot Aharonot Daily Paper
About the Author(s)
Yehuda Israely, PhD, is a clinical psychologist and psychoanalyst. He teaches at the Tel Aviv Forum of the Lacanian Field; is a member of the School of Psychoanalysis of the Forums of the Lacanian Field (EPFCL), has a private clinic in Tel Aviv and is CEO of Moebius-Psychological Services. Previous books include Jacques Lacan's Philosophy and Psychoanalysis (Modan, 2007), and Mesopotamia: The Silence of the Stars (Am Oved, 2010), written in collaboration with Dor Raveh, which was awarded the 2011 Geffen Prize.
You may also like