The Cut and the Building of Psychoanalysis: Sigmund Freud and Emma Eckstein: Volume I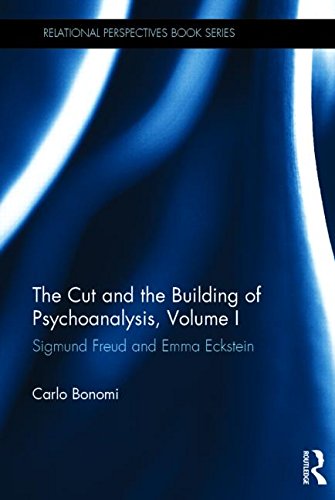 Book Details
Publisher : Routledge
Published : 2015
Cover : Hardback
Pages : 320
Category :
Psychoanalysis
Catalogue No : 37521
ISBN 13 : 9781138823495
ISBN 10 : 113882349X
Also by Carlo Bonomi
This volume presents a fresh perspective and new narrative of the origins of psychoanalysis, taking into account social, cultural and contemporary relational views. Exploring Freud's unconscious communication and identification with his patients, Emma Eckstein in particular, the book sheds new light on the logic which informed a number of events central to Freud's self-analysis, and the theories he formulated to found and establish psychoanalysis.
Divided into three parts, chapters trace how Freud's oscillations between the reality of trauma and the creative power of fantasies were a direct result of his encounter with and treatment of Emma. Part 1 presents a historical reconstruction of the practice of castration in the treatment of hysteric women between 1878 and 1895; Part 2 examines the theories and practice produced by Freud between 1895 and 1896; and Part 3 explores and reconstructs Freud's self-analysis (1896-1899).
The Cut and the Building of Psychoanalysis argues that Freud's unconscious communication with Emma provided him with a crucial framework and path for his self-analysis. It will appeal to psychoanalysts, psychotherapists and psychologists, as well as historians of medicine, science, social scientists and scholars interested in the history of western thought and the mind in general.
About the Author(s)
Carlo Bonomi Ph.D., is supervising analyst at the Harry Stack Sullivan Institute of Psychoanalysis, Florence, Italy, and a Faculty member of the Postgraduate School of Psychotherapy of the same Institute. He has taught History of Psychology and Dynamic Psychology at the State University of Florence and is a former President of the Centre for Historical Studies of Psychoanalysis and Psychiatry. He is also Founding President of the Sandor Ferenczi Cultural Association.
You may also like