The Cultural Nature of Attachment: Contextualizing Relationships and Development Book Details
Publisher : MIT Press
Published : October 2017
Cover : Hardback
Pages : 384
Category :
Attachment Theory
Catalogue No : 40802
ISBN 13 : 9780262036900
ISBN 10 : 0262036908
Also by Heidi Keller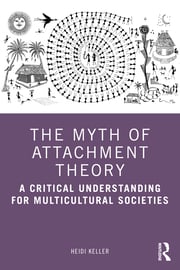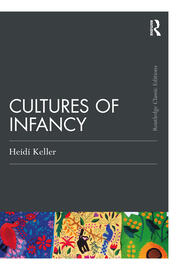 It is generally acknowledged that attachment relationships are important for infants and young children, but there is little clarity on what exactly constitutes such a relationship. Does it occur between two individuals (infant--mother or infant--father) or in an extended network? In the West, attachment appears to function as a secure foundation for infants, but is this true in other cultures? This volume offers perspectives from a range of disciplines on these questions.
Contributors from psychology, biology, anthropology, evolution, social policy, neuroscience, information systems, and practice describe the latest research on the cultural and evolutionary foundations on children's attachment relationships as well as the implications for education, counseling, and policy. The contributors discuss such issues as the possible functions of attachment, including trust and biopsychological regulation; the evolutionary foundations, if any, of attachment; ways to model attachment using the tools of information science; the neural foundations of attachment; and the influence of cultural attitudes on attachment.
Taking an integrative approach, the book embraces the wide cultural variations in attachment relationships in humans and their diversity across nonhuman primates. It proposes research methods for the culturally sensitive study of attachment networks that will lead to culturally sensitive assessments, practices, and social policies.
Contributors: Kim Bard, Marjorie Beeghly, Allyson J. Bennett, Yvonne Bohr, David L. Butler, Nandita Chaudhary, Stephen H. Chen, James B. Chisholm, Lynn A. Fairbanks, Ruth Feldman, Barbara L. Finlay, Suzanne Gaskins, Valeria Gazzola, Ariane Gernhardt, Jay Giedd, Alma Gottlieb, Kristen Hawkes, William D. Hopkins, Johannes Johow, Elfriede Kalcher-Sommersguter, Heidi Keller, Michael Lamb, Katja Liebal, Cindy H. Liu, Gilda A. Morelli, Marjorie Murray, Masako Myowa-Yamakoshi, Naomi Quinn, Mariano Rosabal-Coto, Dirk Scheele, Gabriel Scheidecker, Margaret A. Sheridan, Volker Sommer, Stephen J. Suomi, Akira Takada, Douglas M. Teti, Bernard Thierry, Ross A. Thompson, Akemi Tomoda, Nim Tottenham, Ed Tronick, Marga Vicedo, Leslie Wang, Thomas S. Weisner, Relindis D. Yovsi
About the Editor(s)
Heidi Keller is Professor Emeritus of Psychology and former Head of Department, Culture and Development, Faculty of Human Sciences, Osnabrueck University, Germany. Among many international awards, in 2019 she was the recipient of the SRCD Award for Distinguished Contributions to Understanding International, Cultural and Contextual Diversity in Child Development.
You may also like