The Compassionate Mind Approach to Reducing Stress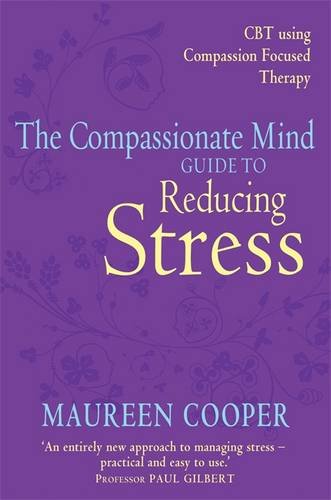 Book Details
Publisher : Constable & Robinson
Published : 2013
Cover : Paperback
Pages : 272
Category :
Popular Psychology
Catalogue No : 34326
ISBN 13 : 9781849012010
ISBN 10 : 1849012016
Also by Maureen Cooper
Stress is an integral part of life and something that affects us all to different degrees at different times. It can result from trivial events such as losing one's keys to extreme life events such as divorce, losing a child or illness. Each of us responds to stress in different ways, and while our body and mind responses have evolved over thousands of years and can at times be very helpful, they can also be extremely unconstructive, exacerbating already stressful situations.
Most of us have a clear understanding of the first phase of our stress response - we feel a rush of adrenalin and cortisol. However, we don't necessarily fully understand the second and third phases of our reaction to stress - actively coping with and doing things to deal with the stress, and, if the stress continues, becoming chronically stressed with high levels of arousal, making us vulnerable to feelings of anxiety, depression, irritability and fatigue. Our understanding of the function of stress and how we go about dealing with it are intrinsically linked and a lack of understanding can lead to bad coping mechanisms. We know our environments can cause us stress, but so does how we view stress and our ability to cope with it.
Reducing Stress uses the groundbreaking Compassion Focused Therapy to help the reader to not only develop a deeper understanding of how we all respond to stress, but also of their own individual response to stress, enabling them to spot and reverse the downward spiral into anxiety, frustration and dissatisfaction.
You may also like