The Collected Works of D. W. Winnicott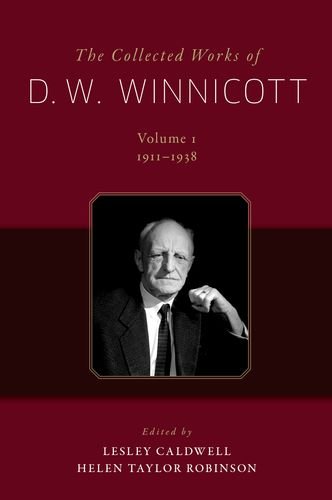 Book Details
Publisher : Oxford University Press
Published : 2016
Cover : Hardback
Pages : 4600
Category :
Psychoanalysis
Category 2 :
Child and Adolescent Studies
Catalogue No : 39519
ISBN 13 : 9780199399338
ISBN 10 : 0199399336
Also by Lesley Caldwell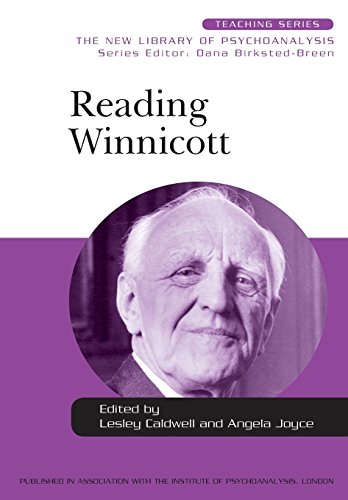 Also by Donald W. Winnicott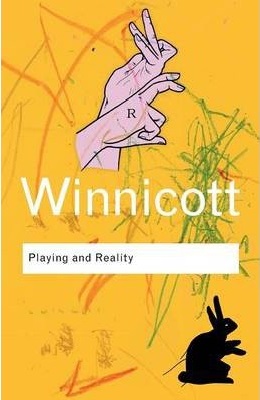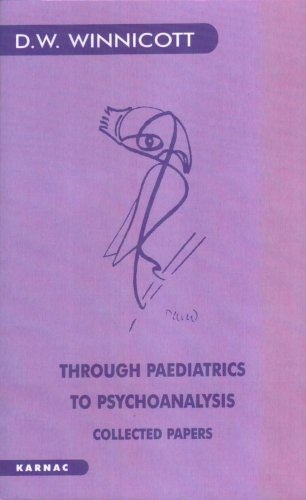 12-Volume Set
Donald Woods Winnicott (1896-1971) was one of Britain's leading psychoanalysts and pediatricians. The author of some of the most enduring theories of the child and of child analysis, he coined terms such as "the good enough mother" and "the transitional object" (known to most as "the security blanket"). Winnicott's work is still used today by child and family therapists, social workers, teachers, and psychologists, and his papers and clinical observations are routinely studied by trainees in psychiatry and clinical psychology. Beyond the expected audiences of psychoanalysts and psychoanalytic psychotherapists, Winnicott also wrote for parents, teachers, social workers, childcare specialists, pediatricians, psychologists, art and play therapists, and others in the field of child development.
Now, for the first time, virtually all of Winnicott's writings are presented chronologically in 12 volumes, edited and annotated by leading Winnicott scholars. The Collected Works of D. W. Winnicott brings together letters, clinical case reports, child consultations, psychoanalytic articles, and papers, including previously unpublished works on topics of continuing interest to contemporary readers (such as delinquency, antisocial behavior, corporal punishment, and child care).
The Collected Works begins with an authoritative General Introduction by editors Lesley Caldwell and Helen Taylor Robinson, while each of the volumes features an original introduction examining that volume's major themes and written by an international Winnicott scholar and psychoanalyst. The Collected Works, editorial annotations provide historical context and background information of scholarly and clinical value. The final volume contains new and illuminating appendices, comprehensive bibliographies of Winnicott's publications and letters, documentation of his lectures and broadcasts, and a selection of his drawings.
This extraordinary publication will be an essential resource for Winnicott admirers the world over and those interested in the history and origins of the fields of child development and psychoanalysis.
Please note that postage charges apply to this item for some regions. Click on the red Delivery tab below for details.
About the Author(s)
Donald Winnicott (1896-1971) was trained in paediatrics, a profession that he practiced to the end of his life, in particular at the Paddington Green Children's Hospital. He began analysis with James Strachey in 1923, became a member of the British Psycho-Analytical Society in 1935, and twice served as its President. He was also a Fellow of the Royal College of Physicians and of the British Psychological Society.
More titles by Donald W. Winnicott
Lesley Caldwell is a member of the British Psychoanalytic Association in private practice in London. She is an Honorary Professor in the Psychoanalysis Unit and Honorary Senior Research Associate in the Italian Department at University College, London. As Chair of the Squiggle Foundation (2000-2003) and editor of the Winnicott Studies Monograph Series (2000-2008), she published four edited collections on D. W. Winnicott. She has been an editor for the Winnicott Trust since 2002 and was the Chair of Trustees from 2008-2012. She has a continuing interest in psychoanalysis and the arts and has also written on film and the city of Rome.
More titles by Lesley Caldwell
Helen Taylor Robinson is a Fellow of the Institute of Psychoanalysis, London, and was a clinical psychoanalyst with adults and children until her retirement. She was an Editor and Trustee of the Winnicott Trust for 17 years and co-edited Thinking about Children with Jennifer Johns and Ray Shepherd. Her special interest is in the relationship of psychoanalysis to the arts, literature, and cinema. She has been Honorary Senior Lecturer at the Psychoanalysis Unit of University College, London. She has contributed to books and journals in the field of psychoanalysis and to the European Psychoanalysis and Film Festival.
This title has specific delivery charges to certain regions as specified below :
2nd Class to UK - £0.00
Europe (EU Members) - £30.00
Europe Zone 2 (Non EU Members) - £40.00
Rest of World (excluding USA) - £50.00
USA - £50.00
1st Class to UK - £0.00
Europe - £30.00
Rest of World - £50.00
You may also like