The Clinical Application of the Theory of Psychoanalysis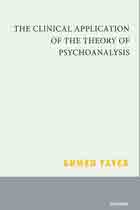 Book Details
Publisher : Routledge
Published : 2011
Cover : Paperback
Pages : 312
Category :
Psychoanalysis
Catalogue No : 32091
ISBN 13 : 9781780490380
ISBN 10 : 1780490380
Also by Ahmed Fayek
The "catharsis theory", which Freud formulated when he used hypnosis, is still the prevailing theory in psychoanalysis. Freud fitted his very significant discoveries from free association into that theory, causing psychoanalysis substantial theoretical and practising weaknesses. Psychopathology in that theory is based on two basic notions: conflict between acceptable and unacceptable impulses
(ideas, desires, fantasies, etc.), and repression of the unacceptable impulses initiating the formation of symptoms. Clinical practice was,
and still is in one form or another, based on abreacting the catharsis of the repressed and allowing it to be revealed.
However, the real breakthrough in psychoanalysis came to Freud in intuitions about matters from outside the field of pathology and the clinic, and without the help of hypnosis. They came from ordinary, even banal, phenomena like dreams, slips of the tongue, and jokes,
where he discovered the working of the primary process and the formation of the systemic unconscious.
The author covers the difference between a modified theory of catharsis and a theory of psychoanalysis, in addition to dealing with the history and origins of our present debates in regard to the practice of analysis in the contemporary schools. He suggests that clinical problems stem from discounting the indelible influence of the catharsis theory, and the absence of psychodynamic diagnosis in the practice of psychoanalysis. The book includes clinical case models.
About the Author(s)
Ahmed Fayek started his journey in psychoanalysis in Egypt (1953-1965), under the mentorship of three French-trained analysts. He migrated to Canada in 1971, and in Montreal he went through accredited training, subsequently starting a career in clinical psychology.
You may also like