The Christopher Bollas Reader
Book Details
Publisher : Routledge
Published : January 2011
Cover : Paperback
Pages : 240
Category :
Psychoanalysis
Catalogue No : 31951
ISBN 13 : 9780415664615
ISBN 10 : 0415664616
Also by Christopher Bollas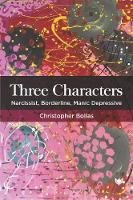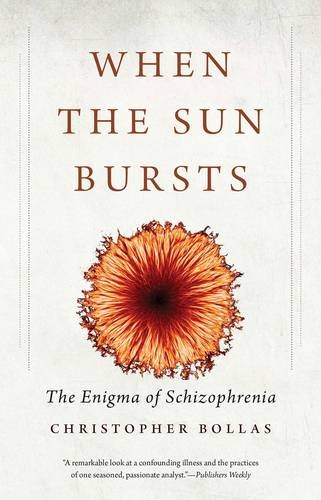 This reader brings together a selection of seminal papers by Christopher Bollas. Essays such as "The fascist state of mind", "The structure of evil," and "The functions of history" have established his position as one of the most significant cultural critics of our time. Also included are examples of his psychoanalytical writings, such as "The transformational object" and "Psychic genera", that deepen and renew interest in unconscious creative processes. Two recent essays, "Character and interformality" and "The wisdom of the dream" extend his work on aesthetics and the role of form in everyday life. This is a collection of papers that will appeal to anyone interested in human experience and subjectivity.
Reviews and Endorsements
Contents:
The Transformational Object. Extractive Introjection. Normotic Illness. The Destiny Drive. Psychic Genera. The Fascist State of Mind. Why Oedipus? The Functions of History. Cracking Up. The Structure of Evil. Mental Interference. Creativity and Psychoanalysis. Architecture and the Unconscious. What is Theory? Character and Interformality. Wisdom of the Dream.

Praise for Bollas' previous publications:
'A unique and remarkable book! one of the most interesting and important new books on psychoanalysis! in the last decade.' - International Journal of Psychoanalysis
'There is much in this book that is wise, clinically perceptive, and thought-provoking.' - Psychoanalytic Quarterly
'A very creative illustration of his work with patients as well as ideas.' - American Journal of Psychiatry
'I appreciate Bollas ability and courage - and I would say lust - to cross the borders into different fields in a creative and playful way and to see art, creativity, and spirituality as a prerequisite for compassionate living. Universe expands!' - International Forum of Psychoanalysis
'In an era of considerable redundancy in the psychoanalytic literature, Christopher Bollas continues to be a fresh voice!The originality of the author's content is matched by his unique and evocative prose style.' - Bulletin of the Menninger Clinic
'These thoughtful essays urge us to deepen our wisdom about the human condition and the endeavor of psychoanalysis. Bollas leads the analytic debate into the realm of reverie, and he succeeds brilliantly in extracting from our elusive subjectivity a compassionate grasp of how we may, or may not, connect with one another.' - Modern Psychoanalysis
'Bollas will take you on a journey that you will not soon forget.' - American Journal of Psychotherapy
About the Author(s)
Christopher Bollas is a member of the British Psychoanalytical Society, the Los Angeles Institute and Society for Psychoanalytic Studies, and Honorary Member of the Institute for Psychoanalytic Training and Research. He is a member of ESGUT, the European Study Group of Unconscious Thought.
You may also like