The Boy from Hell: Life with a Child with ADHD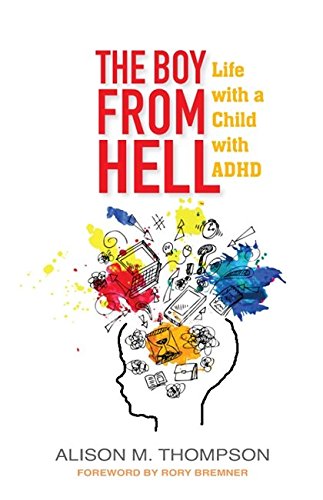 "Saturday 14th August 2001: Today has been a horrible, hateful day. Daniel has pushed me to my absolute wits' end. Sometimes it really does feel like he is the original child from hell."
For Alison, life with her son Daniel sometimes seemed like an endless torrent of disobedience, backchat, rudeness, name-calling and aggression. Upon starting school, where his aggression and lack of concentration concerned teachers, Daniel was given a vague diagnosis of borderline Attention Deficit Hyperactivity Disorder (ADHD), which was later changed to ADHD with secondary Oppositional Defiant Disorder and autistic traits. In this unapologetically honest account of the first 18 years of Daniel's life, Alison exposes her own worries, doubts, and exceptional courage at every pivotal turn in Daniel's life.
Interspersing the narrative with tips and advice on what she has found useful - or not - in bringing up Daniel, Alison also provides encouraging guidance for teachers and fellow parents. This book also raises serious questions about how the education system supports children with special needs, and if medication can be the answer to managing ADHD in children.
You may also like