The AutPlay® Therapy Handbook: Integrative Family Play Therapy with Neurodivergent Children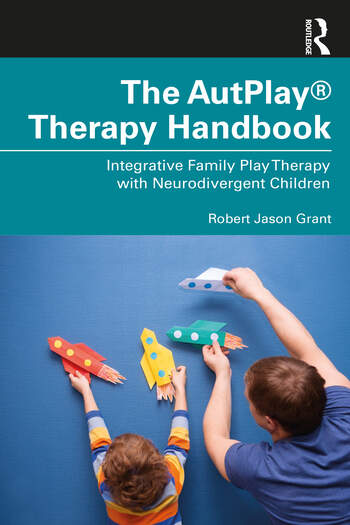 Also by Robert Jason Grant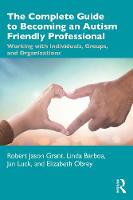 The AutPlay® Therapy Handbook provides a thorough explanation and understanding of AutPlay® Therapy (an integrative family play therapy framework) and details how to effectively implement AutPlay® Therapy for addressing the mental health needs of autistic and neurodivergent children and their families.
This handbook guides the mental health therapist working with children and adolescents through their natural language of play. Opening with an extensive review of the neurodiversity paradigm and ableism, the chapters cover AutPlay® Therapy protocol, phases of therapy, assessment strategies, and common need areas along with understanding neurodiversity affirming processes. Additional chapters highlight the therapeutic powers of play, integrative play therapy approaches, understanding co-occurring conditions, working with high support needs, and using AutPlay® Therapy to address regulation, sensory, social/emotional, and other mental health concerns that neurodivergent children may be experiencing.
The handbook serves as a thorough guide for play therapists, child therapists, and family therapists who work with neurodivergent children and their families.
About the Author(s)
Robert Jason Grant, EdD, is a Licensed Professional Counselor, Advanced Certified Autism Specialist, and creator of AutPlay (R) Therapy. He serves on the Board of Directors for the Association for Play Therapy and is an accomplished autism author, advocate, and trainer.
You may also like