The Art of Personality in Literature and Psychoanalysis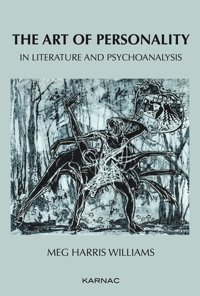 Book Details
Publisher : Routledge
Published : December 2017
Cover : Paperback
Pages : 264
Category :
Psychoanalysis
Catalogue No : 40492
ISBN 13 : 9781782206194
ISBN 10 : 1782206191
Also by Meg Harris Williams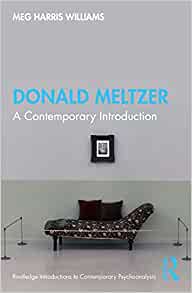 The Art of Personality is a diverse selection of talks and papers on psychoanalysis and literature given by the author over the past ten years. They elaborate on the goal expressed by Milton as 'becoming a true poem': that is, seeing parallels between the gradual construction of the personality and the construction of a work of art, following an internal evolution on the lines of Bion's description of an 'endoskeletonous personality'. The works discussed range from classic Greek drama to Dostoevsky, Kafka, and Patrick White.
'Meg Harris Williams' thoughts on our interaction with literature stand alongside those of Adrian Stokes and Richard Wollheim on understanding paintings. She brings together a broad knowledge of ancient and modern writings with a deep understanding of the creatively imaginative mind, illuminated by post-Kleinian psychoanalysis. This book will be a source of pleasure and inspiration both to general lovers of literature and to psychoanalytic workers who value the poetic aspects of their patients' – and their own – forms of expression.'
DAVID MAYERS
Training and supervising therapist PPA
'Meg Harris Williams skilfully weaves psychoanalytic theory into literary works that elaborate living and developing the self through the demands of mortal life. Her creative union of literature and infantile states, rivalry, sexual phantasy, and death, enlivens both disciplines, bringing a fresh perspective to both. The Art of Personality will sharpen attention and insight as well as enrich and delight the reader.'
LEIGH TOBIAS
President, the Psychoanalytic Center of California
'The relationship between literature and psychoanalysis has been there ever since Freud ascribed to poets the status of 'the most profound of unconscious psychologists'. Unfortunately a truly dialogic approach is all too seldom found these days and instead inert models of the 'application' of psychoanalytic theory to literary texts has become the norm. Meg Harris Williams' essays are different and hugely valuable precisely because they take seriously the idea of the literary and the work it continues to do in the world. Each essay in this collection demonstrates Harris Williams' own subtlety in the interpretation of both ancient and modern canonical texts; the collection overall demonstrates that the project of employing psychoanalytic insights alongside more traditional literary critical techniques continues to be full of potential, still vibrant and exciting.'
VANDA ZAJKO
Reader in Classics, University of Bristol
About the Author(s)
Meg Harris Williams, a writer and artist, studied English at the Universities of Cambridge and Oxford and art at the Accademia di Belle Arti in Florence, and has had a lifelong psychoanalytic education, working closely with Donald Meltzer. She has written and lectured extensively in the UK and abroad on psychoanalysis and literature. She is a visiting lecturer for AGIP and at the Tavistock Centre in London, and an Honorary Member of the Psychoanalytic Center of California. She is married with four children and lives in Farnham, Surrey.
You may also like