The Archaic: The Past in the Present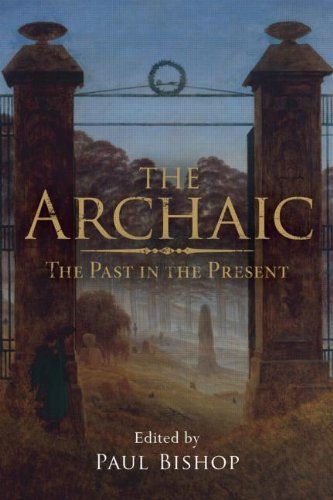 Book Details
Publisher : Routledge
Published : 2012
Cover : Paperback
Pages : 272
Category :
Jung and Analytical Psychology
Catalogue No : 32592
ISBN 13 : 9780415547567
ISBN 10 : 9780415547
Also by Paul Bishop


The Archaic takes as its major reference points C.G. Jung's classic essay, 'Archaic Man' (1930), and Ernesto Grassi's paper on 'Archaic theories of history' (1990). Moving beyond the confines of a Jungian framework to include other methodological approaches, this book explores the concept of the archaic.
Defined as meaning 'old-fashioned', 'primitive', 'antiquated', the archaic is, in fact, much more than something very, very old: it is timeless, inasmuch as it is before time itself. Arche, Urgrund, Ungrund, 'primordial darkness', 'eternal nothing' are names for something essentially nameless, yet whose presence we nevertheless intuit.
This book focuses on the reception of myth in the tradition of German Idealism or Romanticism (Creuzer, Schelling, Nietzsche), which not only looked back to earlier thinkers (such as Jacob Boehme) but also laid down roots for developments in twentieth-century thought (Ludwig Klages, Martin Heidegger).
The Archaic also includes:
studies of the Germanic dimension of the archaic (Charles Bambach, Alan Cardew)
a discussion of the mytho-phenomenological approach to the archaic (Robert Josef Kozljanic)
a series of articles on Jung's understanding of the archaic (Paul Bishop, Susan Rowland, Robert Segal).
This book will be of interest to psychoanalysts, anthropologists and phenomenologists, as well as students of psychology, cultural studies, religious studies, and philosophy, as it seeks to rehabilitate a concept of demonstrable and urgent relevance for our time.
About the Editor(s)
Paul Bishop is William Jacks Chair of Modern Languages in the School of Modern Languages and Cultures at the University of Glasgow, UK.
You may also like