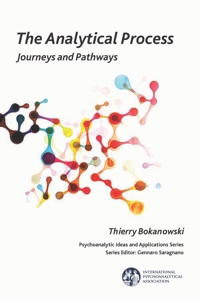 Book Details
Publisher : Routledge
Published : February 2017
Cover : Paperback
Pages : 324
Category :
Psychoanalysis
Catalogue No : 38609
ISBN 13 : 9781782204480
ISBN 10 : 1782204482
Also by Thierry Bokanowski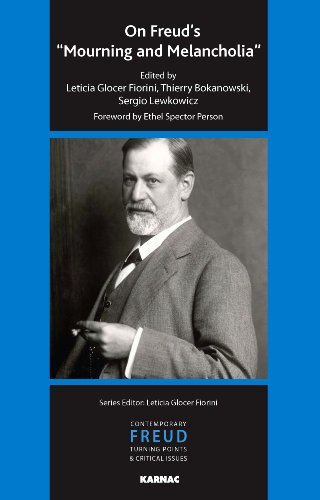 The term 'psychoanalytical process', though occurring but rarely in Freud's works, has become firmly established nowadays despite being hard to define, explain, or pin down in conceptual or meta-psychological terms. Although it is often employed as equivalent to 'psychoanalytic work', currents of thought that draw on the idea display a certain ambivalence, for it can relate both to a theory of treatment (the practice of analysis) and to a theory of mind (a theory of psychic functioning).
Before developing his own original perspectives about the consequences of the heterogeneity of psychic functioning, Thierry Bokanowski examines how various practitioners have approached this subject since Freud. He shows how each has shed useful new light on this issue, leading to a diversity of points of view, thereby justifying the idea of the 'process' within psychoanalytic treatment.
Reviews and Endorsements
'Thierry Bokanowski's latest book builds a bridge between several cultures and generations of the Freudian practice. He follows Meltzer's option to target the psychoanalytic process in order to explore every aspect of mental functioning during the psychoanalytic treatment: object relations, identifications, narcissism, trauma, transference and countertransference, and negativity. He examines the development of these, both in neurotic and non-neurotic personality structures. As an outstanding clinician, Bokanowski presents theoretical issues experienced in his day-to-day practice.'
— Florence Guignard, full member of the International Psychoanalytical Association (IPA), and author of Quelle psychanalyse pour le XXIe siècle?

'This book has a double importance, both as is an extension of the theory and of the clinical practice of the analytical process. It is a reference book for students of psychoanalysis and should be included in the curriculum of all psychoanalytic training institutes.'
— Sergio Lewkowicz, MD, training and supervising psychoanalyst of the Porto Alegre Psychoanalytical Society, Brazil
About the Author(s)
Thierry Bokanowski is a founding member and training and supervising analyst of the Société Psychanalytique de Paris, and a member of the International Psychoanalytical Association (IPA). He is a former editor of La Revue française de Psychanalyse, former member of the IPA Publications Committee, former Scientific Secretary to the Institut de Paris, and currently chairs the Executive Committee of the Commission d'Enseignement de la Société Psychanalytique de Paris. He has published several papers in various psychoanalytical journals, including the International Journal of Psychoanalysis. His books include Sándor Ferenczi, and De la pratique analytique, translated under the title The Practice of Psychoanalysis.
You may also like