Strange But Rational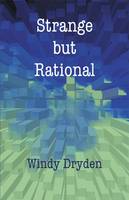 Book Details
Publisher : PCCS Books
Published : 2010
Cover : Paperback
Category :
Cognitive-Behavioural Therapies
Catalogue No : 30392
ISBN 13 : 9781906254278
ISBN 10 : 1906254273
Also by Windy Dryden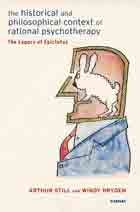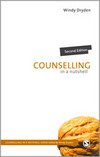 Paperback
£13.50
Usually despatched within 4-5 working days
Free delivery worldwide
This title has been delisted and is no longer available to purchase
In this title, highly respected and best-selling author, Windy Dryden, discusses some of the ideas that are central to the theory underpinning Rational Emotive Behaviour Therapy (REBT). Founded in 1955 by Albert Ellis (1913-2007) and developed in the intervening years, REBT was the first approach to be created within what is now known as the cognitive behaviour therapy (CBT) tradition.
Contents: Chapter 1: Beyond Belief: The Shocking ABCsA" of REBT Chapter 2: How Our Beliefs Help to Create Our RealityA" Chapter 3: Two Forms of Disturbance Chapter 4: Every Week's Special Offer: Two Problems for the Price of One Chapter 5: Feeling Bad Can be Good Chapter 6: Of Course I Care, I'm Jealous Chapter 7: Shoulds to the Right of Me, Shoulds to the Left of Me - - Chapter 8: How Humanistic Are You? Chapter 9: Unconditional Self-Acceptance Applied: Or Oedipus Keeps His Eyesight!A" Chapter 10: On Taking Improper Precautions and On Thinking the Unthinkable
About the Author(s)
Windy Dryden was the first Professor of Counselling in Britain, and is now a Professor of Psychotherapeutic Studies at Goldsmiths College, University of London, where he runs the MSc course in Rational-Emotive and Cognitive Behaviour Therapy. He has authored or edited 195 books, and edited twenty book series. He was the founding editor of the British Journal of Cognitive Psychotherapy in 1982 and is now editor of the Journal of Rational-Emotive and Cognitive-Behavior Therapy.
You may also like