Skewed to the Right: Sport, Mental Health and Vulnerability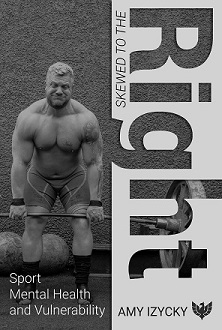 Book Details
Publisher : Karnac Books
Published : May 2021
Cover : Paperback
Pages : 188
Category :
Individual Psychotherapy
Catalogue No : 95469
ISBN 13 : 9781912691821
ISBN 10 : 9781912691
The demands of the high-performance athlete are huge, with many celebrated for their achievements, and put on a pedestal for admired personality traits such as discipline, sacrifice, commitment, and focus. This book seeks to explore the celebrated traits of the high-performance athlete and, by doing so, to increase awareness of the vulnerability that such traits also present. Through discussion with professional sports people and presentation of their own personal stories the book explores obsessionality, masochism, and focus, and how these characteristics can enhance performance on the field yet hinder life off it and may even develop into clinically diagnosable mental health difficulties. In psychology, assessments are based on statistical phenomena; the title Skewed to the Right is based on the 'bell curve' that is shown through a graph whereby the majority sit in the middle with a few clusters at either on of the extremes. The suggestion is that elite athletes are 'skewed to the right' on a number of key traits that put them between the 'general' population and those with a clinical diagnosis.
The book opens with an exploration of weight-restricted sport and how making weight is achieved through practices that become culturally acceptable in the sporting world yet would be seen to be classified as clinically diagnosable eating disorders in the medical world. It then moves on to personality traits that help and hinder – those skewed to the right: masochism, obsessionality, and focus. Part 3 looks at one trait skewed to the left – acceptance – that many sportspeople struggle with. The book closes with a section exploring points of vulnerability for all athletes and ends with a look at where we can go from here.
The aim of the book is to increase social awareness of the reality of life for the successful high-performance athlete and the challenging dynamics that exist in sporting culture today. It will be of interest to psychologists, psychotherapists, trainees, and anyone with an interest in sporting culture.
Reviews and Endorsements
There has always been a fascination with what makes an elite performing sportsperson, but few have taken a deep look into what the cost of that might be. Dr Amy Izycky tackles this discussion with amazing detail and insight but also with sensitivity. If you are interested in truly understanding elite performance in sport then this is a book you must read.
Luke Sutton, former professional cricketer and now high profile sports agent

That what makes a person exceptional in sport can also be their ultimate weakness. Dr Amy Izycky has cleverly combined storytelling alongside a more scientific narrative, based in theory. Bringing this all-important phenomenon home to us all, in such an interesting way.
Dr Zoe Williams, former Gladiator, GP, and television presenter

Skewed to the Right. Even the title of this book captured my imagination and has been well thought out. As a medical doctor working in several sports over several decades, I have been confronted as a "front line" health worker to address many of the issues that Dr Amy Izycky has highlighted in her excellent work. The text has been eloquently put forward in this highly readable and informative book. The mental health and welfare issues of so many of our athletes are brushed under the carpet and as a society we have yet to seriously open up and address the harm that has been and is being done. Just like the government paper Duty of Care by Tanni Grey-Thompson, Skewed to the Right should be a compulsory text for any person working in sport who genuinely wishes to face up to the challenge of mental health. Amy Izycky addresses areas of controversy head on and this refreshing and necessary approach underlines that such issues should not be controversial because as a society we should be addressing them as mainstream concerns. Then we may be able to adopt good practice and truly demonstrate a duty of care. I for one will be a better practitioner for reading this highly informative, well-structured book. I believe that many more people who have been exposed to the idiosyncrasies and questionable practice in elite sport, will say the same.
Dr Bryan English, current Head of Medicine, Leicester City Football Club; previous Chief Medical Officer at Middlesbrough AFC, Chelsea FC, The Lawn Tennis Association, and UK Athletics

Dr Amy Izycky delivers an informative and really interesting insight into the psychology of mental health within professional sports. Skewed to the Right is a MUST-have handbook to anyone involved in sports. Often overlooked within the industry in the pursuit of elite performance, mental health is brought to the forefront and explored in detail that really hits home and gets you thinking. The case studies and discussions she provides not only encourage you to understand the various mental health issues that occur but also allow you to identify and highlight when you may be tipping over or, as the title states, "skewing to the right" in your own life.
The Mulligan Brothers, Inspirational Change documentary makers

'An exploration of the liminal space where sporting achievement and mental ill health are uncomfortable bedfellows, this book feels long overdue. […] Izycky asks difficult questions, explores paradoxes, isn't afraid to draw a conclusion where it's warranted but is equally comfortable to sit with not-knowing. She writes with clarity, explaining key concepts and addressing issues that appertain far beyond the sports field alone.'
Nick Campion, Therapy Today, March 2022
Table of Contents

About the author
Acknowledgements

Introduction - Where it all began

Part I - Weight-restricted sport
1. Rowing with Kieren Emery, GB lightweight rower
2. Horseracing with Mark Enright, jockey

Part II - Skewed to the right: personality traits that help and hinder
3. Masochism with Michelle Bergstrand, British cyclo-cross champion
4. Obsessionality with Luke Stoltman, five-times Scotland's Strongest Man and World's Strongest Man competitor
5. Focus with Graeme Fowler, England cricketer

Part III - Skewed to the left?
6. Acceptance with Nigel Owens, Welsh international rugby union referee

Part IV - Vulnerability
7. Injury and retirement with Jack Rutter, Paralympian and England cerebral palsy football captain

Conclusion
8. Where do we go from here? with Ruth Walczak, GB lightweight rower, and Baroness Tanni Grey-Thompson, Paralympian

Index
About the Author(s)
Dr Amy Izycky is a clinical psychologist and a psychodynamic psychotherapist specialising in neuropsychology. She graduated from Durham University with an honours degree in psychology and a Masters of Science in developmental psychopathology. She later went on to complete her doctorate in clinical psychology at Newcastle University and more recently completed her postgraduate diploma in clinical neuropsychology at Glasgow University. Amy trained with the North East Association of Psychoanalytic Psychotherapists (NEAPP) to achieve her psychodynamic psychotherapy registration. She represented Durham University as a high-performance rower competing at national level.

Amy has a well-established private practice in the North East of England. She specialises in brain injury, sports related presentations, and adjustment to injury and disability. She works with a variety of international and professional sports people who present with mental health difficulties and struggle to adjust to injury and retirement. She has written for peer-reviewed journals, academic texts, and The Guardian.
You may also like