Skewed to the Right: Sport, Mental Health and Vulnerability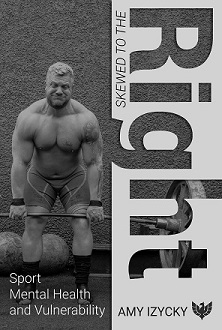 Book Details
Publisher : Phoenix Publishing House
Published : May 2021
Cover : Paperback
Pages : 188
Category :
Individual Psychotherapy
Catalogue No : 95469
ISBN 13 : 9781912691821
ISBN 10 : 9781912691
The demands of the high-performance athlete are huge, with many celebrated for their achievements, and put on a pedestal for admired personality traits such as discipline, sacrifice, commitment, and focus. This book seeks to explore the celebrated traits of the high-performance athlete and, by doing so, to increase awareness of the vulnerability that such traits also present. Through discussion with professional sports people and presentation of their own personal stories the book explores obsessionality, masochism, and focus, and how these characteristics can enhance performance on the field yet hinder life off it and may even develop into clinically diagnosable mental health difficulties. In psychology, assessments are based on statistical phenomena; the title Skewed to the Right is based on the 'bell curve' that is shown through a graph whereby the majority sit in the middle with a few clusters at either on of the extremes. The suggestion is that elite athletes are 'skewed to the right' on a number of key traits that put them between the 'general' population and those with a clinical diagnosis.
The book opens with an exploration of weight-restricted sport and how making weight is achieved through practices that become culturally acceptable in the sporting world yet would be seen to be classified as clinically diagnosable eating disorders in the medical world. It then moves on to personality traits that help and hinder – those skewed to the right: masochism, obsessionality, and focus. Part 3 looks at one trait skewed to the left – acceptance – that many sportspeople struggle with. The book closes with a section exploring points of vulnerability for all athletes and ends with a look at where we can go from here.
The aim of the book is to increase social awareness of the reality of life for the successful high-performance athlete and the challenging dynamics that exist in sporting culture today. It will be of interest to psychologists, psychotherapists, trainees, and anyone with an interest in sporting culture.
About the Author(s)
Dr Amy Izycky is a clinical psychologist and a psychodynamic psychotherapist specialising in neuropsychology. She graduated from Durham University with an honours degree in psychology and a Masters of Science in developmental psychopathology. She later went on to complete her doctorate in clinical psychology at Newcastle University and more recently completed her postgraduate diploma in clinical neuropsychology at Glasgow University. Amy trained with the North East Association of Psychoanalytic Psychotherapists (NEAPP) to achieve her psychodynamic psychotherapy registration. She represented Durham University as a high-performance rower competing at national level.

Amy has a well-established private practice in the North East of England. She specialises in brain injury, sports related presentations, and adjustment to injury and disability. She works with a variety of international and professional sports people who present with mental health difficulties and struggle to adjust to injury and retirement. She has written for peer-reviewed journals, academic texts, and The Guardian.
You may also like