Sigmund Freud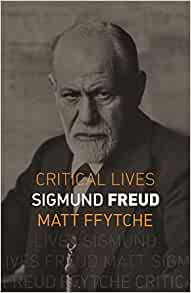 Book Details
Publisher : Reaktion Books
Published : May 2022
Cover : Paperback
Pages : 232
Category :
Psychoanalysis
Catalogue No : 96443
ISBN 13 : 9781789145793
ISBN 10 : 9781789145
Also by Matt Ffytche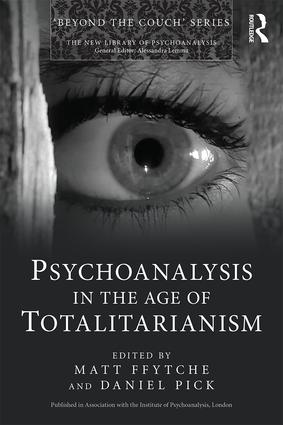 However much his work has been reviled or contested, Sigmund Freud remains one of the most significant thinkers of the last 150 years. He founded psychoanalysis, and his vision of human behaviour and the unconscious mind has provided a compelling paradigm for understanding society for much of the twentieth century.
In this gripping new account, Matt ffytche draws on the latest research into Freud's impact and historical context, making the case for his continuing relevance in analysing the vagaries, resistances and desires of the human mind. Engaging and accessible, Sigmund Freud appeals to both students and the general reader, as well as anyone engaged with mental health, dreams and the hidden depths of human experience.
Reviews and Endorsements
'A compelling, highly original argument about why Freud can and must matter to us now, in our so profoundly troubled present, Matt ffytche's Sigmund Freud is a marvellous achievement.' - Dagmar Herzog, author of Cold War Freud

'Vivid, engrossing and historically accurate, this is now the book of choice for everyone wishing to acquire a broad understanding of Freud's life, his works, and the socio-cultural context.' - Dany Nobus, Brunel University London.

"I am an admirer of Matt Ffytche's work; he is an excellent historian who has contributed a great deal to the understanding of the origins and development of psychoanalysis. This book is characteristically accurate and reliable and so will be useful for readers wanting to get a broad understanding of Freud's ideas and some sense of what they might continue to offer to contemporary thought" - Stephen Frosh, Professor of Psychology, University of London
About the Author(s)
Matt Ffytche is Professor at the Department of Psychosocial and Psychoanalytic Studies, University of Essex, and his publications include The Foundation of the Unconscious: Schelling, Freud and the Birth of the Modern Psyche. He is co-editor of the journal Psychoanalysis and History, and an Academic Associate of the British Psychoanalytical Society.
You may also like