Sibling Issues in Therapy: Research and Practice with Children, Adolescents and Adults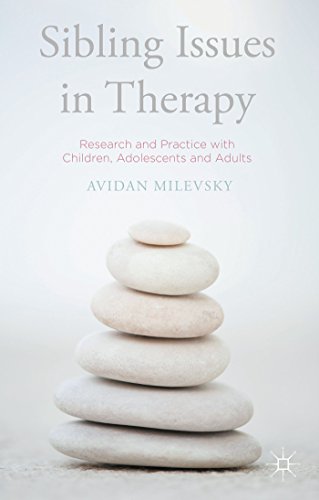 Sibling matters underlie issues at the core of many clinical difficulties presented by adult clients. Recent studies show that individuals with a close sibling relationship are more emotionally mature, are happier, have positive psychological well-being, and have closer friendships. This book incorporates the latest research and clinical work in family dynamics to examine multiple angles of integrating sibling issues in therapy. Using theoretical perspectives, a wealth of empirical data, testing instruments, and case studies readers will experience an engaging and thorough examination of these issues, along with obtaining tools and techniques that can immediately be implemented in practice.
About the Author(s)
Avidan Milevsky is Associate Professor of Psychology at Kutztown University of Pennsylvania, USA, and a psychotherapist at Wellspring Counseling in Towson, MD, USA. He is a former visiting professor at the Hebrew University in Jerusalem. His clinical research on families has produced over 100 conference papers, more than 20 journal articles, and four books.
You may also like