Shame and Creativity: From Affect towards Individuation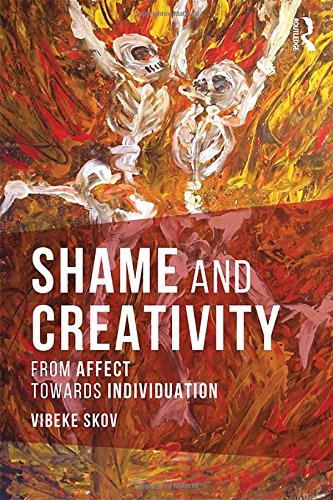 Book Details
Publisher : Routledge
Published : 2017
Cover : Paperback
Pages : 240
Category :
Jung and Analytical Psychology
Catalogue No : 93213
ISBN 13 : 9781138206762
ISBN 10 : 1138206768
Also by Vibeke Skov
Shame and Creativity: From Affect towards Individuation is about shame and how we can use creative methods to transform shame into a lifelong process of self-development. Using a Jungian understanding of the personal and collective unconscious, shame is described as one of the most central affects in relation to self-worth and a good quality of life. The story of Inanna's descent to the underworld will form the clinical structure of healing shame using creative methods, such as painting, movement and imagination. The main purpose of the book is to communicate a spiritual potential in working with shame using creative methods. The approach is clinical and has a focus on practical ways to process shame based on mythological guidelines.
The book is divided into three parts: the first is about shame, based on affect theory, Jungian psychology and psychological creativity; the second discusses shame in relation to seven primary affects, introducing the `Blue Diamante model' to describe how shame is often hidden behind other affects and suggesting that all affects must be involved in processing shame; part three identifies the steps in the `Blue diamante model' with the ancient myth of Inanna's descent to the underworld, it discusses the development of the original self behind shame and presents a new model for transforming the relationship between the masculine and feminine aspects of the psyche, together with art therapy methods.
The originality of Shame and Creativity lies in its combination of affect theory, Jungian psychology and a creative methodology. It aims to inspire clinicians to recognize shame and to work more directly with shame as it appears in the therapy room. The book will be of great interest to art therapists and students of art therapy. It will also appeal to all readers interested in creativity, shame, Jungian analysis and affect theory.
You may also like