Sex Versus Survival: The Life and Ideas of Sabina Spielrein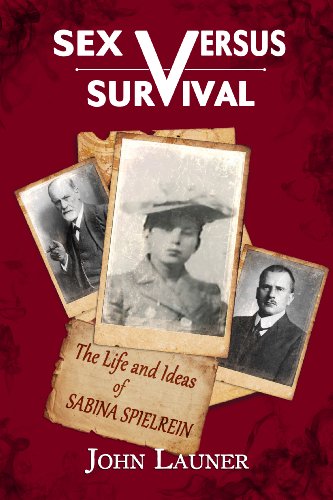 Also by John Launer

Hardback
£20.00
Usually despatched within 4-5 working days
Free UK Delivery over £25
This title has been delisted and is no longer available to purchase
Who was Sabina Spielrein? Her dramatic life story is most famous for her notorious affair with Carl Jung. Yet she was a woman who overcame family and psychiatric abuse to become an original thinker in the field of psychotherapy. This is the first biography to put her life and ideas at the centre of the story, and to examine Spielrein's key role in the development of psychoanalysis and in the rift between Jung and Freud.
Drawing on fresh research into Spielrein's diaries, papers and correspondence, John Launer tells the story of a passionate woman who transformed herself from one of Jung's disturbed patients into a leading figure in Western psychology, then the Soviet intelligentsia, before losing her life in the Holocaust.
At the heart of Sex Versus Survival is the gripping tale of Spielrein and Jung's tumultuous affair, which played such an important role in both of their lives and intellectual journeys. Launer shows how Spielrein's overlooked ideas - rejected by Jung and Freud, but substantially vindicated by later developments in psychology and evolutionary biology - may represent the last and most important stage in the rediscovery of an extraordinary life.
About the Author(s)
John Launer is on the senior staff of the Tavistock Clinic in London, the leading training institute in the UK for psychological treatment, and is the Associate Dean for postgraduate medical education at the University of London. He is a doctor and family therapist, and a renowned medical columnist both nationally and internationally.
You may also like