Self Hatred in Psychoanalysis: Detoxifying the Persecutory Object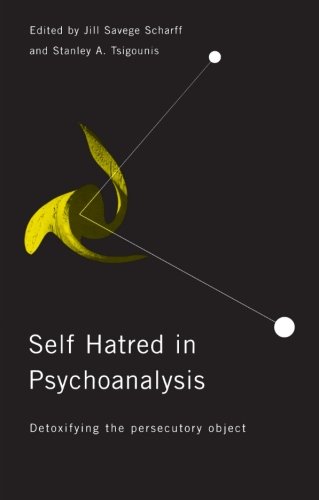 Book Details
Publisher : Routledge
Published : 2003
Cover : Paperback
Pages : 264
Category :
Psychoanalysis
Catalogue No : 17502
ISBN 13 : 9781583919255
ISBN 10 : 1583919252
Also by Jill Savege Scharff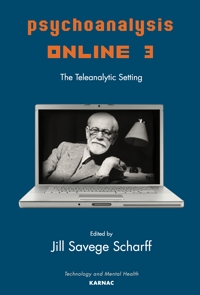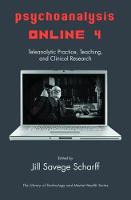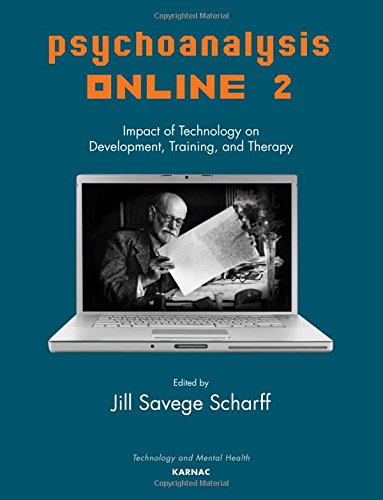 Paperback
£28.79
Usually despatched within 4-5 working days
Free delivery worldwide
This title has been delisted and is no longer available to purchase
The persecutory object is the element of the personality which attacks your confidence, productivity and acceptance to the point of no return. Persecuted patients torture themselves, hurt their loved ones and torment their therapists. In this book, the authors deal with the tenacity of the persecutory object, integrating object relations and Kleinian theories in a way of working with persecutory states of mind.
This is vividly illustrated in a variety of situations, including:
*individual, couple and group therapy
*serious paediatric illness
*working with persecutory aspects of family business.
It is argued that the persecutory object can be contained, modified, and in many cases detoxified by the process of skilful intensive psychotherapy and psychoanalysis. Self Hatred in Psychoanalysis will be invaluable to a variety of practitioners including psychoanalysts, psychotherapists, social workers, psychiatrists and mental health counsellors.
About the Author(s)
Jill Savege Scharff, MD, FABP (USA), is Co-founder of the International Psychotherapy Institute; Supervising Analyst at the International Institute for Psychoanalytic Training; Clinical Professor of Psychiatry at Georgetown University; and psychoanalyst and psychotherapist with individuals, couples and families in Chevy Chase, Maryland. Jill is an author, editor, and series editor of many books, several co-authored with David E. Scharff.
More titles by Jill Savege Scharff
Stanley A. Tsigounis is Executive Director of the Florida Institute for Object Relations Therapy and is on the core faculty of the International Institute of Object Relations Therapy in Chevy Chase, Maryland. He is Clinical Psychologist in private practice in both Sarasota and Tampa, Florida, USA
You may also like