Resource-ful Consulting: Working with your Presence and Identity in Consulting to Change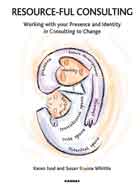 Book Details
Publisher : Routledge
Published : June 2014
Cover : Paperback
Pages : 176
Category :
Organisational Psychology
Catalogue No : 34484
ISBN 13 : 9781782200413
ISBN 10 : 178220041X
Also by Karen Izod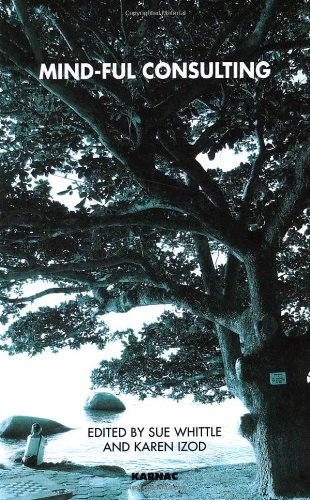 Consultants and practitioners working with change can feel at a loss as to how to help their clients move forward. Organisations get stuck in routine ways even when they have innovations in mind. Consultants get stuck in familiar interventions which no longer prove stimulating or effective. Such challenges to practice can preoccupy and reinforce these stuck positions.
Drawing on the authors' experiences of working with the professional development of consultants and change-agents over many years, this book provides an asset-based approach to consulting, where the resources to work at this 'stuckness' come from the way that we think about and use ourselves: our Identity and our Presence. The authors propose that developing capacities to recognise and analyse who we bring into our consulting, and how we bring ourselves is central to resource-ful practice. Without a skill-ful integration of these resources, the potential for change can be compromised.
In handbook format, the book is structured in seven sections: Potential Space, Identity, Presence, Role Space, Practice, Change, and Future Developments. Focussing on practitioners' preoccupations, the authors offer models, theories, tales and activities to help describe and analyse your Identity and your Presence. They tell stories which question how your Practice supports or compromises change, and suggest playful experimentation as a route to Change, and the development of a more resource-ful approach to your consulting practice.
Reviews and Endorsements
'Managing consultants' and clients' anxiety is a critical factor in effective consulting. Clients' confidence in the consultation process and opening of potential space for change is derived from the implicit confidence of consultants and their self-consciousness in the present moment. This book is a practical guide to the application of a framework constructed upon the foundation of self and other awareness, and the associated management of mutual anxiety.'
— Michael A. Diamond, PhD, Professor of Organizational Analysis and Change; Director, Center for the Study of Organizational Change, Harry S. Truman School of Public Affairs, University of Missouri

'Resource-ful Consulting is an invaluable support to the experienced or novice consultant who feels the pressure to be "the one who knows". Under such pressure we can lose touch with who we are and the values that first guided us into this privileged work. When we fall into this trap we can become stuck in old patterns, peddling tired answers, when what is required is the courage to keep thinking. This book will help, offering ways of staying in touch with the challenges we face in a way that will lead to more authentic, mindful consulting practice.'
— Dr Peter Simpson, Director of Executive Education, Bristol Business School

'Powerful and intimate … just two words very carefully chosen to give you the idea of the experience I have had working with and learning from Susan Rosina Whittle and Karen Izod. Now, after reading the book, I feel I have relived the experience once more. You can find a lot of practical examples and theories in this book. Individual reactions, difficulties and doubts, and specific papers references to read about the dynamics presented. New insights, challenges, and explications, and, at the same time, the human being aspects that every consultant simply could or should live or face. Very helpful, very challenging, and very possible.'
— Cristina NavaNava, organisational change agent, business coach, and owner of C-Space Consulting, Milan, Italyl

'I would recommend Resource-ful Consulting to consultants willing to take the time to think deeply about themselves and prepared to challenge their preconceptions.'
- Timothy Kitching, Chartered Management Institute

'Alongside its target readership of experienced consultants, engaging with the ideas, exercises, and analytics in this book could provide valuable preparation and insight for those embarking on an experiential programme. A recommended read.'
- Carol Jarvis, Bristol Business School (in Organisational and Social Dynamics, Vol 15, No. 1. Karnac Books, 2015)
About the Author(s)
Karen Izod has designed programmes with and for the Tavistock Institute and the Tavistock and Portman NHS Foundation Trust, as well as as bespoke courses for specific organisations. She is visiting lecturer on a number of Doctoral and Master's Degree programmes including the MSc in Coaching and Behavioural Change, Henley Business School, and MSc in Inter-professional Health and Social Care at Christchurch Canterbury. She was also joint editor of Mind-ful Consulting (Karnac Books, 2009). Karen is concerned with how relationships play out in organisations, particularly across diverse political and stakeholder interests, and with the professional judgement required to face risk and be accountable. She integrates creative media and experiential learning into her work as a means of researching the dynamics of organisational dilemmas.
Sue Whittle has published in many academic and practitioner journals and books, including Mind-ful Consulting and Changing Organizations from Within. She has taught programs in Organization Development, Quality Management, and Research Methods at Masters level in a number of universities and served as external examiner at Manchester and Brighton Business Schools. From 2001 to 2009 she held a core faculty role on The Tavistock Institute's Advanced Organizational Consultation Masters programme and until 2011 also held a core faculty role on Birmingham University's MA in Leading Public Service Change and Organizational Development.
You may also like