Research in Analytical Psychology: Empirical Research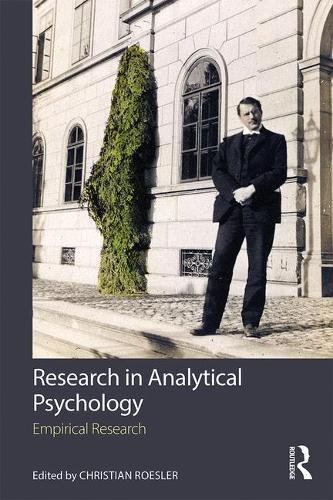 Book Details
Publisher : Routledge
Published : May 2018
Cover : Paperback
Pages : 272
Category :
Jung and Analytical Psychology
Catalogue No : 93391
ISBN 13 : 9781138694910
ISBN 10 : 1138694916
Also by Christian Roesler
Research in Analytical Psychology: Empirical Research provides an original overview of empirical research in analytical psychology, focusing on quantitative and qualitative methods. This unique collection of chapters from an international range of contributors covers all the major concepts of analytical psychology and provides a strong empirical foundation.
The book covers a wide range of concepts and fields, and is presented in five parts. Part One, Epistemological Foundations, looks at psychological empiricism and naturalism. Part Two, Fundamental Concepts of Analytical Psychology, presents chapters on complexes, archetypes, dream interpretation, and image. Part Three, Trauma, addresses neuroscience, dreams and infant observation research. Part Four, Psychotherapy and Psychotherapeutic Methods examines sandplay, picture interpretation, quality management and training. Finally, Part Five, Synchronicity, contains chapters concerning the experience of psychophysical correlations and synchronistic experiences in psychotherapy. Each chapter provides an overview of research in the field and closes with general conclusions, and the book as a whole will enable practitioners to evaluate the empirical status of their concepts and methods and, where necessary, update them. It also presents the necessary material for a re-evaluation of the status of analytical psychology within the broader academic field, supporting a move back into the heart of current debates in psychology and psychotherapy.
This book will be essential reading for analytical psychologists in practice and in training, academics and students of analytical psychology and post-Jungian ideas, and academics and students of other disciplines seeking to integrate methods from analytical psychology into their research. It is complemented by its companion volume, Research in Analytical Psychology: Applications from Scientific, Historical, and Cross-Cultural Research.
About the Editor(s)
Christian Roesler is a professor of Clinical Psychology at the Catholic University of Applied Sciences in Freiburg, Germany, and Lecturer of Analytical Psychology at the University of Basel, Switzerland. He is also a Jungian psychoanalyst in private practice in Freiburg and a member of the faculty of the C. G. Jung-Institutes in Stuttgart and Zurich.
You may also like