Research in Analytical Psychology: Applications from Scientific, Historical, and Cross-Cultural Research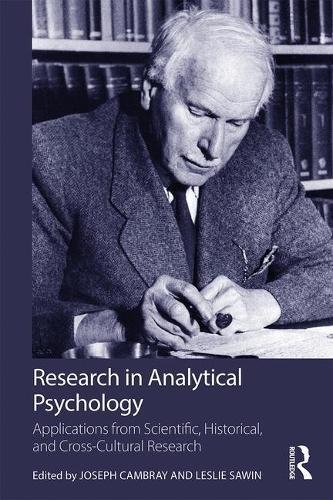 Book Details
Publisher : Routledge
Published : May 2018
Cover : Paperback
Pages : 280
Category :
Jung and Analytical Psychology
Catalogue No : 93388
ISBN 13 : 9781138213272
ISBN 10 : 1138213276
Also by Joseph Cambray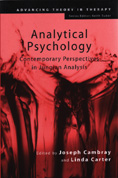 Research in Analytical Psychology: Applications from Scientific, Historical, and Cross-Cultural Research is a unique collection of chapters from an international selection of contributors, reflecting the contemporary field of research in analytical psychology with a focus on qualitative and mixed-methods research. Presented in five parts, this volume offers unique qualitative research that highlights approaches to understanding the psyche and investigating its components as well as offering a Jungian perspective on cultural forces affecting individual psychology. The book brings forward the connections between analytical psychology and other disciplines, including neuroscience, psychotherapy research, developmental research, Freudian psychoanalysis, and cultural studies.
Part One, Approaching Qualitative Research in Analytical Psychology, examines postmodernism and the value a Jungian perspective offers, as well as introducing Jung's correspondence as an emerging resource. Part Two, Research on Symbolic Aspects of the Psyche, looks at archetypal theory and cultural complex theory. Part Three, Research on Consciousness and Emotion, presents chapters on meditation, and the spectrums of emotion in mythologies, philosophy, analytical psychology and the neurosciences. Part Four, A Complex Systems Approach to the Psyche, addresses research on synchronicity, the geometry of individuation, and complexity, ecology and symbolism. Finally, Part Five, Cross-Cultural Research, contains chapters concerning transcendence, psychosocial transformation, psychological infrastructure, and cultural complexes and cultural identity.
Each chapter provides an overview of research in a specific area and closes with potential directions for future investigation. The book will enable practitioners and researchers to evaluate the empirical status of their concepts and methods and, where possible, set new directions. It also presents the significance of contemporary analytical psychology and offers opportunities for cross-discipline collaboration and fertilization.
This book will be essential reading for analytical psychologists in practice and in training, academics and students of analytical psychology and post-Jungian ideas, and academics and students of other disciplines seeking to integrate methods from analytical psychology into their research. It is complemented by its companion volume, Research in Analytical Psychology: Empirical Research.
You may also like