Rational Emotive Behaviour Therapy: Advances in Theory and Practice

Book Details
Publisher : Whurr Publishers
Published : 1998
Cover : Paperback
Pages : 196
Category :
Cognitive-Behavioural Therapies
Catalogue No : 7367
ISBN 13 : 9781861561046
ISBN 10 : 1861561040
Also by Windy Dryden

Also by Michael Neenan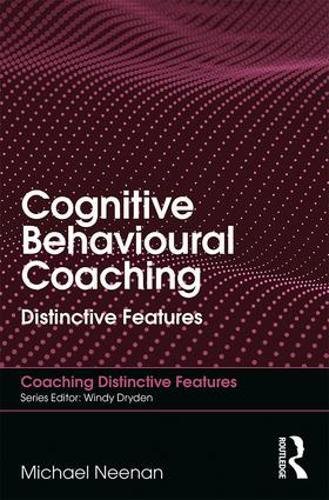 Rational emotive behaviour therapy (REBT) can, on first impressions, appear to be simple to practice. Its model of emotional disturbance and change, ABCDE, describes a clear and uncluttered approach to therapy. However, the easy progression implied by the model belies the often extremely difficult tasks that the therapist has to execute in each component of the model in order to facilitate this progression. For example, if a client's presenting problem is "my hole life", the therapist has to help the client translate this amorphous problem into a specific one and then link it to goals that are behavioural, measurable and observable. The aim of this book is to demonstrate the complexities of REBT in order to do justice to a system of psychotherapy that is both sophisticated and efficient in tackling emotional disturbance.
About the Editor(s)
Michael Neenan is Associate Director of the Centre for Stress Management, London, an accredited cognitive behavioural therapist and author and editor of numerous books, including (with Windy Dryden) Life Coaching: A Cognitive-Behavioural Approach.
Windy Dryden was the first Professor of Counselling in Britain, and is now a Professor of Psychotherapeutic Studies at Goldsmiths College, University of London, where he runs the MSc course in Rational-Emotive and Cognitive Behaviour Therapy. He has authored or edited 195 books, and edited twenty book series. He was the founding editor of the British Journal of Cognitive Psychotherapy in 1982 and is now editor of the Journal of Rational-Emotive and Cognitive-Behavior Therapy.
You may also like