Psychoanalytical Notebooks No. 33: The Real and The Social Bond: British Psychiatry and the War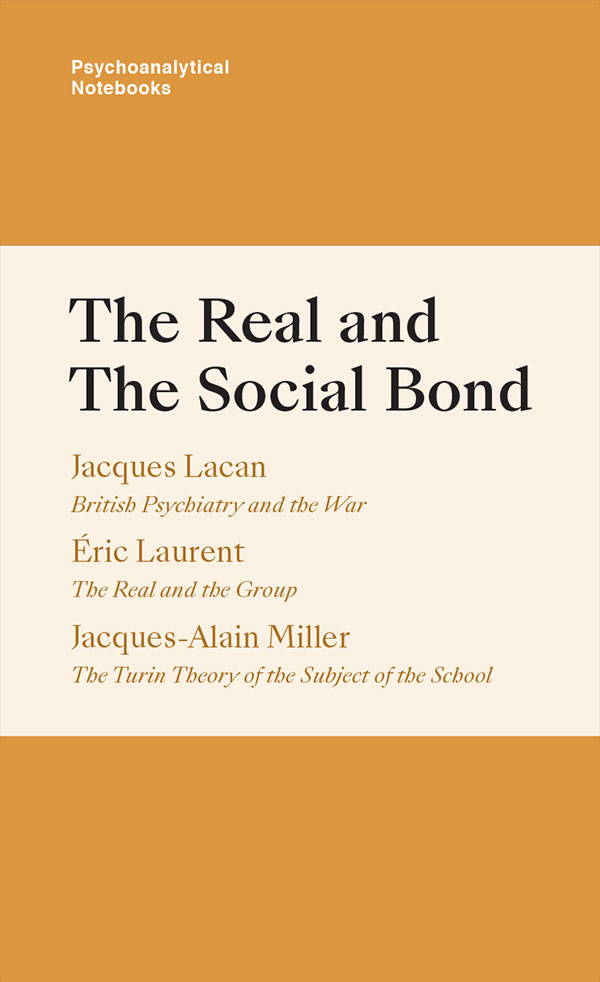 Book Details
Publisher : London Society of the New Lacanian School (NLS)
Published : July 2019
Cover : Paperback
Pages : 114
Category :
Lacanian Psychoanalysis
Catalogue No : 94645
ISBN 13 : 9781916157606
Also by Jacques Lacan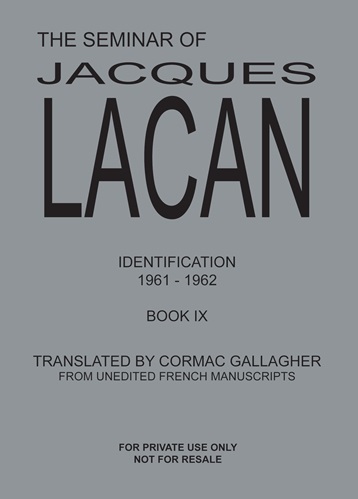 Also by Jacques-Alain Miller
Also by Eric Laurent
This is a print-only limited edition, in a brand new format, of a Jacques Lacan classic: British Psychiatry and the War(1947), published together with Éric Laurent's incisive commentary, "The Real and the Group", and, for the first time in book form, Jacques-Alain Miller's seminal The Turin Theory of the Subject of the School (2000).
About the Editor(s)
Jacques Lacan (1901-1981) came to psychoanalysis by way of medicine and psychiatry. In 1951 he turned his attention to the training of analysts, and this was one of the issues which led him and his circle to part company with the Société Psychanalytique de Paris. He became, in 1953, the first President of a new group, the Société Française de Psychanalyse, whose declared aim was a return to the true teaching of Freud. Eleven years later the Société Française was dissolved and, under Lacan's direction, gave birth to the École Freudienne de Paris. Jacques Lacan was a practising psychoanalyst and teacher up until his death in 1981.
Éric Laurent is a former president of the World Association of Psychoanalysis and author of La bataille de l'autisme: de la clinique à la politique. In 2004 he delivered the 'Eight Guiding Principles for Any Psychoanalytic Act' to the General Assembly of the WAP, and in 2011 was invited to deliver the Abram Kardiner Lecture at the New York Academy of Medicine. Éric Laurent has lectured widely in Europe, Israel and Latin America and his articles are regularly translated into English in the Psychoanalytical Notebooks of the London Society, Lacanian Ink and Hurly-Burly.
Janet Haney obtained her PhD in organisational sociology at Trent Polytechnic, Nottingham, in 1987, and her Masters in Psychoanalytic Studies from Brunel University in 1995. She works in London as a practitioner and a freelance researcher.
You may also like