Psychoanalysis as a Spiritual Discipline: In Dialogue with Martin Buber and Gabriel Marcel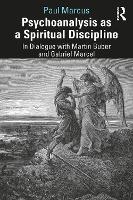 Book Details
Publisher : Routledge
Published : April 2021
Cover : Paperback
Pages : 210
Category :
Psychoanalysis
Catalogue No : 95583
ISBN 13 : 9780367754006
ISBN 10 : 9780367754
Also by Paul Marcus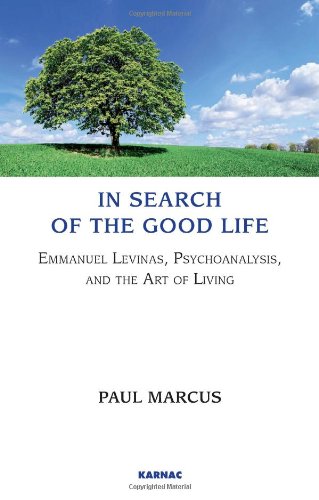 The great existential psychiatrist Ludwig Binswanger famously pointed out to Freud that therapeutic failure could "only be understood as the result of something which could be called a deficiency of spirit." Binswanger was surprised when Freud agreed, asserting, "Yes, spirit is everything." However, spirit and the spiritual realm have largely been dropped from mainstream psychoanalytic theory and practice.
This book seeks to help revitalize a culturally aging psychoanalysis that is in conceptual and clinical disarray in the marketplace of ideas and is viewed as a "theory in crisis" no longer regarded as the primary therapy for those who are suffering. The author argues that psychoanalysis and psychoanalytic psychotherapy can be reinvigorated as a discipline if it is animated by the powerfully evocative spiritual, moral, and ethical insights of two dialogical personalist religious philosophers-Martin Buber, a Jew, and Gabriel Marcel, a Catholic-who both initiated a "Copernican revolution" in human thought.
In chapters that focus on love, work, faith, suffering, and clinical practice, Paul Marcus shows how the spiritual optic of Buber and Marcel can help revive and refresh psychoanalysis, and bring it back into the light by communicating its inherent vitality, power, and relevance to the mental health community and to those who seek psychoanalytic treatment.
Reviews and Endorsements
"A profoundly human exploration of significant dimensions of experience touching many aspects of our being. It is a pleasure to wander and wonder with it through mysteries of human engagement".

Michael Eigen, author, The Challenge of Being Human, Faith, and The Sensitive Self.
About the Author(s)
Paul Marcus, PhD, is a supervising and training analyst at the National Psychological Association for Psychoanalysis. He is the author of Being for The Other: Emmanuel Levinas, Ethical Living and Psychoanalysis; Autonomy in the Extreme Situation: Bruno Bettelheim, the Nazi Concentration Camps, and the Mass Society and Ancient Religious Wisdom, Spirituality and Psychoanalysis, among other books. Dr Marcus is married with two children and lives in Great Neck, New York.
You may also like