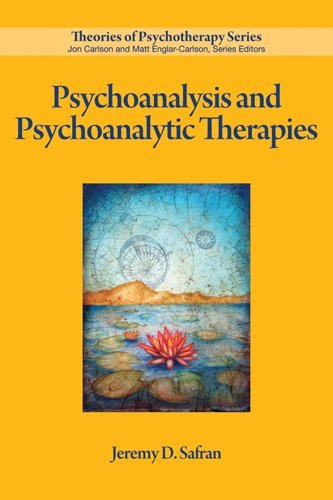 Book Details
Publisher : American Psychological Association
Published : January 2012
Cover : Hardback
Pages : 232
Category :
Psychoanalysis
Catalogue No : 32976
ISBN 13 : 9781433809781
ISBN 10 : 1433809788
Also by Jeremy D. Safran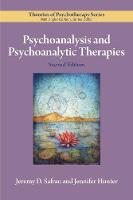 Initially founded on the principles and practice of Sigmund Freud, these therapies and psychoanalytic theory have been developed and elaborated over the past century by a variety of theorists, clinicians, and researchers.
There are many different approaches to psychoanalysis and psychoanalytic therapy, but they all tend to share features in common, such as a focus on the exploration and expression of feelings and efforts to avoid painful feelings and experiences; exploration of clients' ambivalence about changing; identification of self-defeating patterns of feeling, thinking, and relating; exploration of wishes and dreams; and exploration of the therapeutic relationship.
Safran presents and explores this influential, practical, and thoughtful approach, its theory, history, therapy process, primary change mechanisms, and the empirical basis for its effectiveness. He also examines developments that have refined the theory and expanded how it may be practiced.
This essential primer, amply illustrated with case examples featuring diverse clients, is perfect for graduate students studying theories of therapy and counselling, as well as for seasoned practitioners interested in understanding how this approach has evolved and how it might be used in their practice.
About the Author(s)
Jeremy D. Safran, PhD, was a professor of psychology at the New School for Social Research in New York City, a senior research scientist at Beth Israel Medical Center, a faculty member at the New York University postdoctoral program in psychotherapy and psychoanalysis, and a faculty member at the Stephen A. Mitchell Center for Relational Studies. He published more than 100 articles and chapters and several books, including Negotiating the Therapeutic Alliance: A Relational Treatment Guide; Emotion in Psychotherapy; and Psychoanalysis and Psychoanalytic Therapies, First Edition. Dr. Safran was known for his work on emotion in psychotherapy and the integration of principles from Buddhist psychology into psychoanalysis and psychotherapy.
You may also like