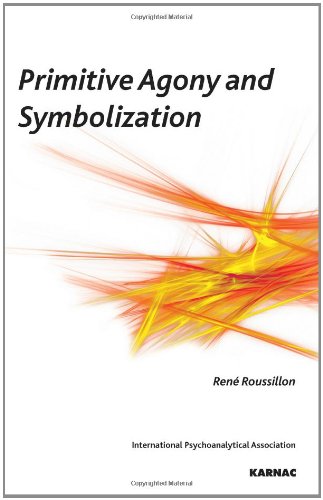 Book Details
Publisher : Routledge
Published : 2011
Cover : Paperback
Pages : 264
Category :
Psychoanalysis
Catalogue No : 29687
ISBN 13 : 9781855758568
ISBN 10 : 1855758563
Also by Rene Roussillon
The fundamental outlook of this book is clinical. It attempts to establish a unitary model of the processes at work in different forms of narcissistic pathology, and to offer a model that is both an alternative to, and complementary to, Freud's model of what are usually considered to be neurotic problems. The aim is to extract a sequence of mental processes that could be seen as typical of narcissistic disturbances of the sense of identity, with their several forms and clinical variations. The book describes how these are structured, together with their intrapsychic and intersubjective functions, based on the hypothesis of a defensive pattern that is set up to counter the effect of a split-off primary trauma and the threat that hangs over the mind and subjectivity.
Reviews and Endorsements
'Deeply rooted in the French tradition, Roussillon is an analyst and author with an independent mind, willing to embrace diversity while not falling into unprincipled eclecticism. This book is highly representative of his whole endeavour as an author: a creative, personal integration of Freudian metapsychology with Winnicott's clinical and theoretical landscape. This makes for an original contribution to contemporary psychoanalytic thinking.'
- Dominique Scarfone, MD, full professor in the Department of Psychology, Université de Montréal; training and supervising analyst, Société et Institut psychanalytique de Montréal (French branches of the Canadian Psychoanalytic Society and Institute)

'Rousillon invites us, firstly, to explore the nature of the primary agonies, and to examine the processes of symbolization which allow the subject to proceed to the subjective appropriation of what is lived. Secondly, to create a dialogue with authors whose contributions he considers meaningful, specially basing himself on D. W. Winnicott for the analysis of the primary agonies, but also taking into account contributions from other authors, from Sandor Ferenczi to Daniel Stern and writers in the neurosciences. Rousillon's proposals will have an unquestionable interest for those who are willing to explore the bridges that his book, from a firm metapsychological base, intends to establish with the new realities and challenges that open both from inside and outside psychoanalysis.'
- Ricardo Bernardi, PhD, full member and Training Analyst of the Uruguayan Psychoanalytical Association, Professor of the Uruguayan School of Medicine and School of Psychology, Latin American Editor of the International Journal of Psychoanalysis
About the Author(s)
René Roussillon, who was born in July 1947, was awarded a PhD in clinical psychology in 1988. In 1989, he was appointed Professor of Clinical and Pathological Psychology in the University of Lyon-II. From that point onwards, he has been the Head of the Clinical Psychology department in Lyon University and of the research team focusing on ""the subjectivation process in borderline and extreme situations"". He is also the Director of the clinical ""psycho-hub"" of the Rhône-Alpes region in France, a facility that he founded in 2007. In 1991, he became a Full Member of the Paris Psychoanalytical Society and of the Lyon/Rhône-Alpes Psychoanalytical Group; he is a former President of that association. He has published several books in French on psychoanalysis, as well as a significant number of articles (which have been translated into English, German, Italian, French, Portuguese, Russian, Turkish, Greek, Romanian, and Bulgarian). In 1991, he was the recipient of the prestigious Maurice Bouvet Award for his book Paradoxes et Situations Limites de la Psychanalyse (Paradoxes and Borderline Situations in Psychoanalysis). The main topics of his research work in psychoanalysis have to do with psychical trauma, the analysing situation, and the various forms of transference which may prove problematic within that setting.
You may also like