Positive Psychiatry: A Clinical Handbook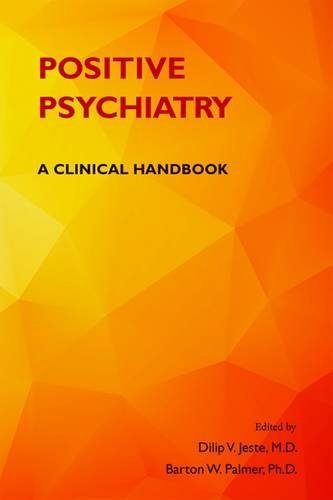 Book Details
Publisher : American Psychiatric Publishing
Published : 2015
Cover : Paperback
Pages : 385
Category :
Clinical Psychology
Catalogue No : 39446
ISBN 13 : 9781585624959
ISBN 10 : 1585624950
Also by Dilip V. Jeste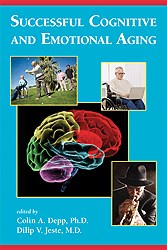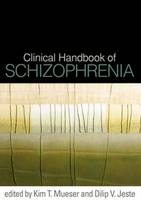 Long overdue, Positive Psychiatry provides a rigorous and clinically useful guide to the growing body of research that strongly suggests that positive psychosocial factors such as resilience, optimism, and social engagement are associated with better outcomes, including lower morbidity, greater longevity, and a heightened sense of patient well-being. Because most of the research has been conducted outside of the field of psychiatry, it has had relatively little influence on everyday clinical practice. This volume, written and edited by luminaries in the field, hopes to remedy this situation by introducing clinicians to the guiding principles of positive psychiatry, which hold that mental health cannot be defined as the mere reduction or even elimination of mental illness, and that mental health professionals must focus on more than simply controlling the symptoms of illness.
To that end, the book, while biologically grounded and exhaustively referenced, is also structured and written to be accessible. It includes many useful features: bulleted outlines of key clinical points are included where appropriate, fostering direct application of positive psychiatry constructs, measures, interventions, and outcomes into clinical practice and training. An abundance of interesting and compelling clinical vignettes illustrate how to incorporate positive psychiatry techniques and treatment strategies into practice.
Comprehensive coverage makes this volume the go-to resource for researchers and clinicians seeking an overview and details of what positive psychiatry is, why it is needed, and how to integrate it into research, practice, and training. The roster of contributors is a who's who in the field of positive mental health, rendering this the definitive source of information on positive psychiatry. Chief among the book's strengths is its emphasis on empirically grounded applications, and the editors have ensured that limitations in the available evidence base are identified, as well as directions for further research.
Positive Psychiatry fills a critical gap in the treatment literature, and researchers, clinicians, and trainees in psychiatry and allied mental health fields will welcome its publication.
You may also like