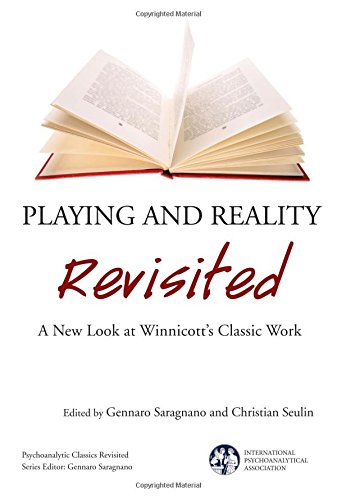 Book Details
Publisher : Routledge
Published : July 2015
Cover : Paperback
Pages : 272
Category :
Psychoanalysis
Catalogue No : 34222
ISBN 13 : 9781782200253
ISBN 10 : 1782200258
Also by Christian Seulin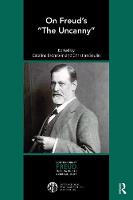 Also by Gennaro Saragnano
Playing and Reality Revisited is the first volume of a new IPA series dedicated to the greatest writings of psychoanalysis. More than forty years after its publication, Donald W. Winnicott's Playing and Reality is still a source of inspiration for numerous psychoanalysts. Gennaro Saragnano and Christian Seulin have invited some of the most eminent specialists of Winnicott's thinking to write on the most significant themes that the author discovered and highlighted brillantly in his book. They show how such concepts as transitional object and phenomena, the use of an object, and mirroring, remain essential today, and explore the way in which Winnicott conceived playing, creativity, cultural experience and adolescence, demonstrating their contemporary relevance. This book is both an homage to Winnicott and a fascinating extension of his work.
Reviews and Endorsements
'Since Winnicott´s initial formulation of the hypothesis on transitional objects and transitional phenomena – written in a deceptively simple style – attempts to unravel their theoretical complexity have at times overlooked the depth of his clinical insights. On the other hand, the poetical élan of his writing has led some critics to the mistaken idea that the radical transformative impact of his work in psychoanalytical clinical thinking implied a rupture with the fundamentals of Freudian metapsychology. The different points of view gathered in this important book avoid the dual risk of these Scylla and Charybdis. They provide the theoretically inclined reader with valuable working hypotheses to inquire into the metapsychological density of Winnicott's ideas, and the seasoned clinician with a renewed experience of the poetic potentialities of the psychoanalytic encounter.'
- Max Hernandez, Member and Training Analyst of the Peruvian Psychoanalytic Society, member of the British Psychoanalytical Society, and former Vice-President of the International Psychoanalytical Association
About the Editor(s)
Gennaro Saragnano, MD, is a member and former Secretary of the Italian Psychoanalytical Association and psychiatrist and psychoanalyst in private practice in Rome. He was the Editor of the Bulletin of the Italian Psychoanalytical Association from 2000 to 2007. He served the International Psychoanalytical Association as a member of the Website Editorial Board from 2005 to 2009, and he has been a member of the Publications Committee of the International Psychoanalytical Association since 2009. He was appointed Chair of the Publications Committee during the Mexico City IPA Congress in August 2011.
More titles by Gennaro Saragnano
Christian Seulin is Training and Supervising Analyst of the Paris Psychoanalytical Society (SPP), member of the International Psychoanalytical Association. He is former Secretary of the Training Committee of the Lyon's Institute of the SPP and former Secretary of the Executive Council of the Training Commission of the SPP. Living and practising in Lyon, he is currently President of the Lyon's group of the SPP. He authored more than fifty articles and book's chapters and one book.
You may also like