Perversion: A Jungian Approach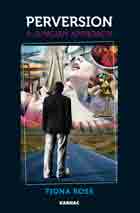 Book Details
Publisher : Routledge
Published : January 2013
Cover : Paperback
Pages : 176
Category :
Jung and Analytical Psychology
Catalogue No : 32100
ISBN 13 : 9781780490304
ISBN 10 : 1780490305
Also by Fiona Ross
Theoretical understanding of perversion is neglected in analytical psychology, and narrowly developed in psychoanalysis, where it traditionally refers to sexual perversion. Etymological exploration of the word "perversion", including its use in religious, moral, sociological and legal contexts, reveals a wider meaning than that adopted in psychoanalysis. The aim of the author is to revise the psychoanalytic model through the introduction of Jungian concepts that extend the understanding of perversion beyond the bounds of sexuality to a more general relational context.
By describing the development of psychoanalytic thinking on perversion in detail, the author is able to highlight the central differences between the Freudian and Jungian interpretive traditions and to explain why Jungian ideas on perversion have remained underdeveloped, leading to the absence of a unique or available Jungian contribution to the theory of perversion. Jungian concepts, together with some from outside the psychoanalytic domain, are combined with psychoanalytic concepts to create an integrated formulation in which perversion is presented as a response to early trauma, with intrapsychic deception enacted relationally in the outside world through vengeful behaviour, that is not necessarily sexual, but is addictive and symptomatic of a defensive psychic structure that establishes and perpetuates self-deception. The formulation is presented in stages with illustrations drawn from three biographies, exemplifying sexual perversion, bodily perversion, and emotional or cognitive perversion.
Reviews and Endorsements
'In a welcome development of her book, Dr Ross here describes in detail the developments in her thoughtful understanding of 'perversion' as it can be understood in a contemporary Jungian analytic context.'
- Hazel Robinson, Society of Analytical Psychology (SAP) Analyst and Editor of the SAP Monograph Series

'The publication of this book is most welcome and it deserves to be hailed as a substantial contribution not only to this subject but also to the applicability of comparative psychoanalytic theorisation. The book addresses an important field that seems to have been clouded by clichés rather than conceptual clarity, and this is what the author introduces with incisive perception, competence and creativity. By releasing the term from its asphyxiating sexual connotation, the book develops an original framework within which to comprehend the wider phenomena of perversion. Using innovative methodology, it grounds the conceptual analysis onto real life biographies. Through a carefully crafted extension of the Jungian theories, the author succeeds in developing a new perspective to view afresh phenomena that, especially in our times, require sound understanding. Strongly recommended!'
- Renos K. Papadopoulos, PhD, Professor of Analytical Psychology, University of Essex
About the Author(s)
Dr Fiona Ross is a Jungian analyst, a Professional Member of the Society of Analytical Psychology, and a Chartered Psychologist. She works in private practice in London and has many years teaching experience of analysis and psychotherapy. She is author of Understanding Perversion in Clinical Practice: Structure and Strategy in the Psyche (Karnac 2003). Her MA dissertation examined The Internalized Victim- Perpetrator Relationship. She continued her research into perversion with a doctoral thesis on Jungian contributions to the theory of perversion.
You may also like