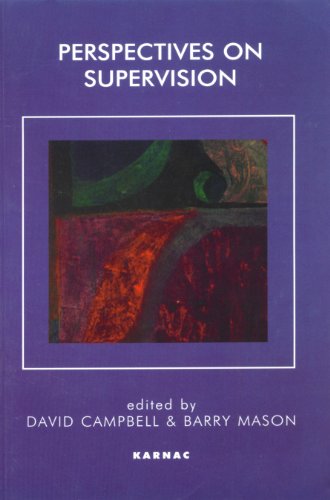 Also by David Campbell

Also by Barry Mason
This reader-friendly and stimulating volume, indispensable to anyone interested in supervision from a systemic perspective, emerged from a conference organised jointly by the Institute of Family Therapy and the Tavistock Clinic in London. It is focused on developments within supervisions and reflects the increasing need for clinical supervisors in advanced level family training courses. The central theme of the book is the application of systemic thinking to the field of supervision. The complexities of topics involved in this area are fully engaged by the many contributors. The book is organised into four main sections, each ending with a useful and unifying commentary from the editors.
About the Editor(s)
David Campbell was a consultant clinical psychologist based at the Tavistock Clinic in London. In addition to a clinical practice, he developed training courses in supervision, professional doctorate research, and Master's-level family therapy training. He established a long-standing international practice as a management and leadership trainer and organizational consultant.
Barry Mason is a former Director of the Institute of Family Therapy. He has been involved in the training of systemic therapists and practitioners since 1983, as well as in developing post-qualifying training programmes in supervision, and co-developing criteria for the registration of supervisors and supervision courses in the UK.
You may also like