Patch Work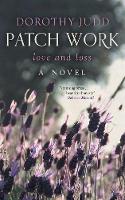 Book Details
Publisher : I_AM Self-Publishing
Published : October 2018
Cover : Paperback
Pages : 306
Category :
Selected Fiction, Biography and Memoir
Catalogue No : 94399
ISBN 13 : 9781912615780
ISBN 10 : 1912615789
Also by Dorothy Judd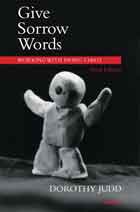 Jane, a middle-aged woman with terminal cancer, seeks respite in rural France, and the space to paint, to swim, to eat ripe figs fresh from the tree. She also seeks space from her stale marriage, and a chance to find who she is underneath the patchwork that masks need. And, above all, to earnestly decide whether or not to have more treatment. However, a car crash one night brings the young Pierre to her door – a man clearly in trouble. Despite his shadowy past, Jane is drawn to his raw energy and feels things she had forgotten her middle-aged body could feel. Jane soon finds herself involved in a police investigation, and has to ask herself how far she will go to protect someone she barely knows; as well as the even harder question, why does he mean so much to her?
As her cancer spreads and time is running out, Jane realises that now, more than ever, she must assert herself, her needs, and squeeze every drop of life out of her days. But after a lifetime of self-denial and always putting others first, how will her family cope? Is it ever too late to change? The smell and warmth of rural France are exquisitely evoked in this mature reflection of conflict and growth at the point of death.
Poignant, exciting, and ultimately restorative, Patch Work deals courageously with major issues. This powerful and thought-provoking literary debut explores marriage, dying, and the joy of life.
You may also like