Partners in Thought: Working with Unformulated Experience, Dissociation, and Enactment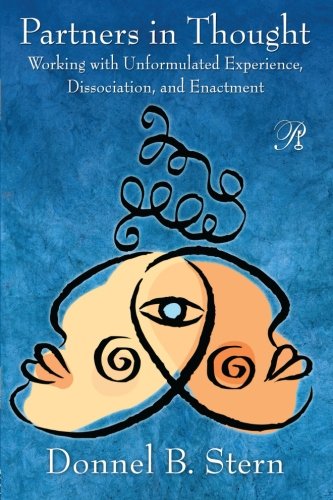 Book Details
Publisher : Routledge
Published : January 2009
Cover : Paperback
Pages : 256
Category :
Psychoanalysis
Catalogue No : 28830
ISBN 13 : 9780415999700
ISBN 10 : 0415999707
Also by Donnel B. Stern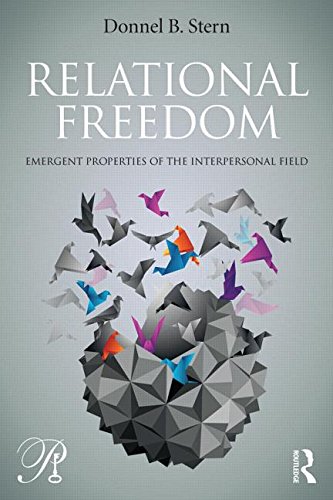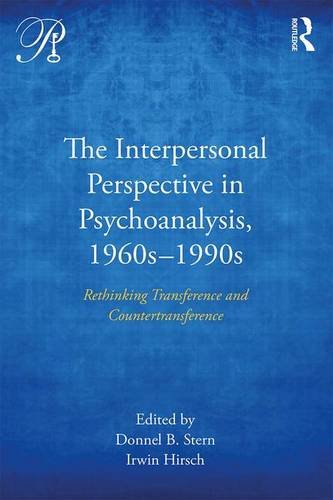 The chapters in this fascinating book are undergirded by the concept that the meanings which arise from unformulated experience are catalyzed by the states of relatedness in which the meanings emerge. In hermeneutic terms, what takes place in the consulting room is a particular kind of conversation, one in which patient and analyst serve as one anothers partner in thought, an emotionally responsive witness to the others experience. Enactment, which Stern theorizes as the interpersonalization of dissociation, interrupts this crucial kind of exchange, and the eventual breach of enactments frees analyst and patient to resume it. Later chapters compare his views to the ideas of others, considering mentalization theory and the work of the Boston Change Process Study Group. Approaching the link between dissociation and enactment via hermeneutics, metaphor, and narrative, among other perspectives, Stern weaves an experience-near theory of psychoanalytic relatedness that illuminates dilemmas clinicians find themselves in every day. Full of clinical illustrations showing how Stern works with dissociation and enactment, Partners in Thought is destined to take its place beside Unformulated Experience as a major contribution to the psychoanalytic literature.
Reviews and Endorsements
Building on the groundbreaking work of Unformulated Experience (1997), Donnel B. Stern continues his exploration of the creation of meaning in clinical psychoanalysis.

'Donnel Stern has done it again. In his newest book, Partners in Thought, the implications of his groundbreaking volume Unformulated Experience, reach a level of clinical and conceptual power that firmly establish his preeminence in the vanguard of psychoanalytic thinkers whose relational sensibility is reshaping theory and practice.
In Partners in Thought, Stern shows in vivid detail how Interpersonal/Relational clinical process increases the richness and robustness of a patient's self-experience and leads to increased spontaneity in communicating the full range of "who I am" in the shifting complexity of living one's life. The evocativeness of his clinical vignettes, and the stunning clarity with which he makes supposedly difficult concepts easy to understand, situates Stern as one of the unique psychoanalytic authors who speak both to a professional audience and to thinking human beings in general. The importance of this masterful volume cannot be overestimated. No matter how busy you are, I can only say, "Read it!"'
- Philip M. Bromberg, Ph.D., author, Awakening the Dreamer (2006) and Standing in the Spaces (1998)

Table of Contents
Introduction: The Embodiment of Meaning in Relatedness. The Conversation and Its Interruptions. The Fusion of Horizons: Dissociation, Enactment, and Understanding. The Eye Sees Itself: Dissociation, Enactment, and the Achievement of Conflict. Partners in Thought: A Clinical Process Theory of Narrative. Shall the Twain Meet? Metaphor, Dissociation, and Co-occurrence. Opening What Has Been Closed, Relaxing What Has Been Clenched: Dissociation and Enactment over Time in Committed Relationships. Enactment in Dissociation Theory and Mentalization Theory: A Clinical Comparison. "One Never Knows, Does One?" Thoughts on the Work of the Boston Change Process Study Group.
About the Author(s)
Donnel Stern, Ph.D., is Training and Supervising Analyst, William Alanson White Institute, and Faculty, NYU Postdoctoral Program in Psychotherapy and Psychoanalysis. He is on the editorial boards of Psychoanalytic Dialogues, Psychoanalytic Inquiry and Psychoanalytic Psychology, and is the former editor of Contemporary Psychoanalysis.
You may also like