Otho's Regret: The Four Emperors Series: Book III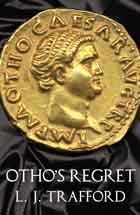 Book Details
Publisher : Karnac Books
Published : July 2017
Cover : Paperback
Pages : 480
Category :
Fiction
Catalogue No : 36828
ISBN 13 : 9781782202660
Paperback
£12.99
Usually despatched within 4-5 working days
Free delivery worldwide
This title has been delisted and is no longer available to purchase
Our Customers Average Rating
Read all reviews (1)





Duplicity. Degeneracy. Destruction. One Empire. Two Emperors. Only one can survive.
Rome, AD 69. Having spectacularly grabbed the imperial throne by way of a very bloody coup, new emperor Otho is horrified to discover another emperor already declared. Aulus Vitellius is relaxing in Germania, and his two generals, the twisted Valens and the handsome but dim Caecina, are marching colossal armies to Rome to claim his prize. Hopelessly outnumbered, all looks doomed for Otho, until a series of unexpected victories bring hope.
Meanwhile, a former palace slave, Antonia Caenis, returns from Judaea with plans of her own…
About the Author(s)
L. J. Trafford worked as a tour guide, after gaining a BA Hons in ancient history. This experience was a perfect introduction to writing, involving as it did the need for entertainment and a hefty amount of invention (it's how she got tips!). She now works in London doing something whizzy with databases.
Customer Reviews
Our customers have given this title an average rating of 5 out of 5 from 1 review(s), add your own review for this title.
David Baird on 10/07/2017 11:42:34





(5 out of 5)
Otho's Regret is the third book in the Four Emperors series.

So after the events of the last book Otho is now emperor. Now while he doesn't seem to be the most natural at the role he does ooze charisma, he's fair and likeable which people notice.. the issue is he's not going to get much of a chance to prove himself.

Persuaded by his generals Vitellius decides he should be Emperor and they set out to take the throne by force if needs be.

Vitellius and his generals have very different reasons for their actions and the author did a great job of breathing life into each of them and developing them as much as she did. The two generals Valens and Caecina have to be my favourite additions to the series so far.

With armies on the march espionage is inevitable with both sides planting spies..the fun twist is there's more than just two players in this tale…someone is lurking..someone has their own motivations to delay Valens and Caecina but you are kept waiting and wondering as the author builds this suspense keeping you hooked until the end.

One person who has made this series stand out for me is Philo. He's trying to move on with his life after everything has happened to him.. he's a little out of the loop with events in the palace but soon gets sucked back in.. he even ends up playing his part in the war that is coming. I can honestly say I don't think I'll ever love a character as much as Philo.

Epaphroditus surprised me this time around. I never really fell in love with him until now.. this tale shows a different edge to the character which I really enjoyed.

Trafford effortlessly manages to make the tale light-hearted and fun (especially when Sporus is around) but at the same time develops the uncertainty and fears that are brewing.. Building the suspense so much your heart pounds until everything starts to tumble-down around Otho.

I've had high expectations with The Four Emperors series which continues to deliver time and time again. It ticks all the right boxes for historical fiction. It's descriptive but never too heavy, fun when needed but still deals with the serious side of events.

What Trafford has done superbly is make history fun and exciting with the perfect mix of fact and fiction. It's books like this that keep my love of reading burning strongly, always stoking the furnace..pushing me further, raising that bar which each instalment.

I can't say I'm an expert.. I just know what I like.. and this book is a shining example of what a 5* star historical fiction book should be in my opinion.

My thanks go to Karnac Books for the uncorrected proof copy for review..This will have pride of place on my book shelf.
You may also like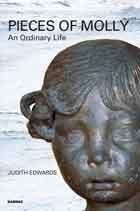 Judith Edwards
Price £9.99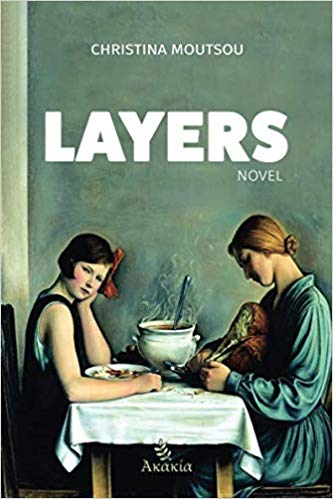 Christina Moutsou
Price £14.99