Also by Laurence J. Gould
Also by Paul Hoggett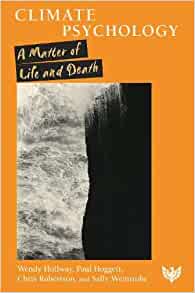 Included in this issue:
When Faith Eclipses Hope; Forgiveness Within Reparation
- Lindsey Nicholls

Broad Based Organising: Reflective Citizenship and Political Action
- Paul Regan

Letting Go of Who We Were: The Triad of Change-Loss-Grief in Organizational and Wider Cultural Life: A Case Study and Its Broader Implications
- Howard F. Stein

Relations of Authority
- Paul Hoggett, Marjorie Mayo and Chris Miller

Those People Were Some Kind of Solution: Can Society in any Sense Be Understood?
- Edward Shapiro and Wesley Carr

Eric Miller Memorial Lecture, 16 March 2006
- James Krantz
About the Editor(s)
Laurence J. Gould PhD was the director of the Socio-Psychoanalytic Training Program, The Institute for Psychoanalytic Training and Research (IPTAR). He was also the founding co-director of the Program in Organizational Development and Consultation in Israel, and a founding member of the International Society for the Psychoanalytic Study of Organizations (ISPSO). Dr Gould was a co-editor of The Systems Psychodynamics of Organizations (Karnac, 2001), and Experiential Learning in Organizations (Karnac, 2004). In addition, he was the founding co-editor of Organizational and Social Dynamics. Dr Gould practised psychoanalysis and organizational consultation in New York City. He passed away in 2010.
More titles by Laurence J. Gould
Paul Hoggett is Professor of Politics and Director of the Centre for Psycho-Social Studies at the University of the West of England. He is a psychoanalytic psychotherapist, a member of the Severnside Institute for Psychotherapy, Associate Member of the Lincoln and is also an experienced group relations consultant. His books include Partisans in an Uncertain World and Emotional Life and the Politics of Welfare. He is a board member of the Association for Psychoanalysis, Culture and Society, and has editorial roles on Organisational & Social Dynamics, Psychodynamic Practice and Psychoanalysis Culture and Society
You may also like